Je peuter is 3 jaar heeft veel fantasie en verzint allerlei verhalen tijdens het spelen. Dit doet de peuter met speelgoed dat hem de kans geeft om steeds weer op avontuur te gaan in zijn eigen belevingswereld. Rollenspel is een groot onderwerp op deze leeftijd! Het kan soms lastig zijn om speelgoed te vinden dat aansluit bij de belevingswereld van je kindje. We willen je graag op weg helpen met onze tips en aanraders.

Motoriek
Op deze leeftijd word je kind steeds sterker. Ze willen nu graag veel bewegen. Ze dansen, rennen, springen en klimmen. Ook zullen ze steeds meer geduld krijgen voor andere activiteiten zoals tekenen en spelletjes.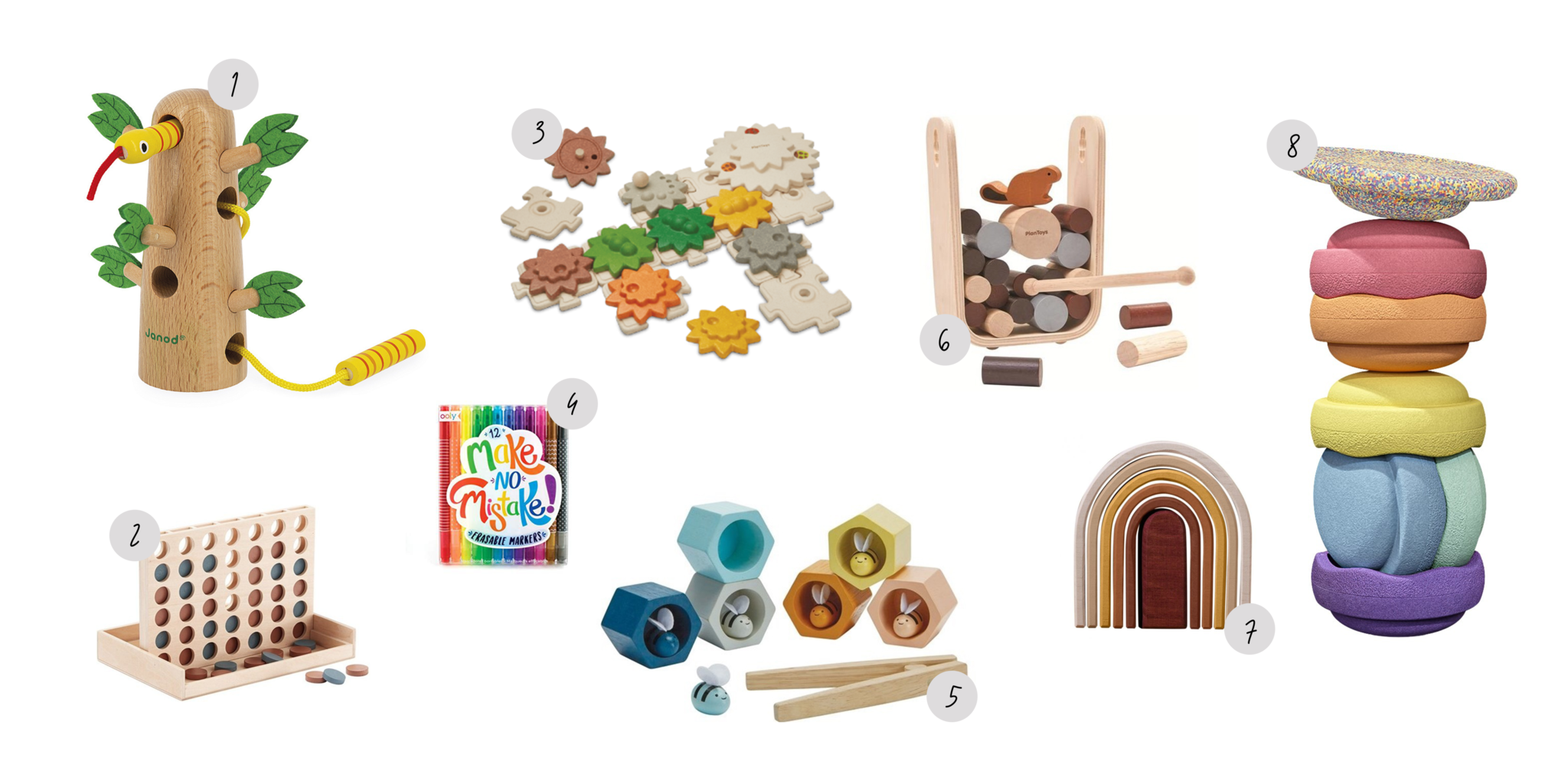 1. Janod Tropik rijgspel boom 2. Kids Concept 4 op een rij 3. Plan Toys tandwielen en puzzels  4. Ooly Make no mistake stiften 5. Plan Toys Bijenkorf spelletje  6. Plan Toys spel Timber Tumble 7. Raduga Grez regenboog stapelaar  8. Stapelstein rainbow


Badspullen
Er zijn zoveel leuke dingen om je peuter te vermaken in bad, of om stylish en veilig het zwembad in te duiken. Maak badderen extra leuk met deze puzzels en badspeeltjes. Met de badletters kun je zelfs je kind nog wat leren in bad!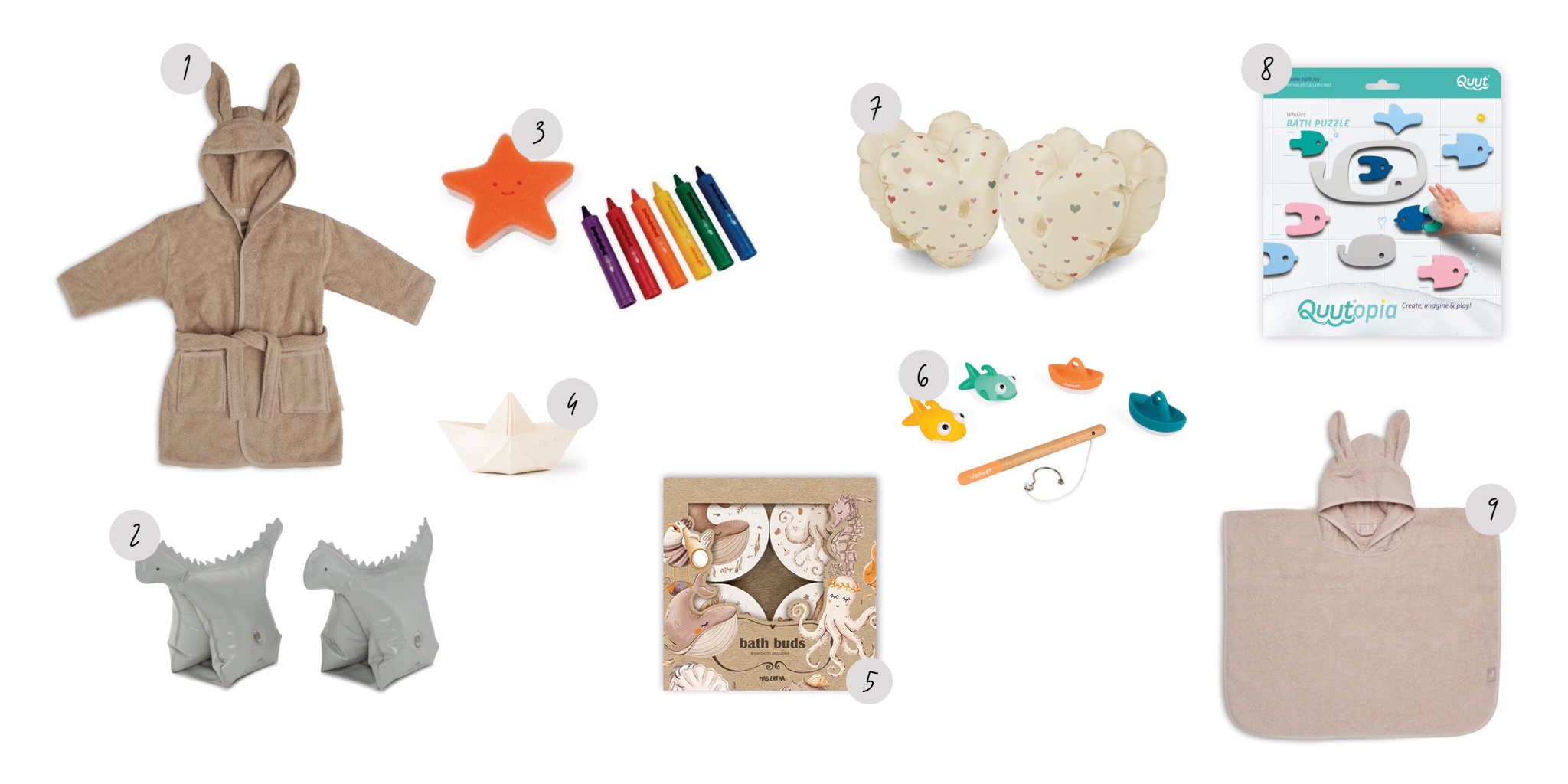 1. Jollein badjas 2. Konges Sløjd zwembandjes Dino 3. Janod kleuren in bad 4. Oli & Carol badspeeltje bootje 5. Mrs. Ertha badpuzzel Bath Budy 6. Janod Hengelspel 7. Konges Sløjd zwembandjes multi hearts 8. Quut Quutopia badpuzzel
9. Jollein Badponcho

Voertuigen
Word een stoere racer met je eigen coole voertuigen! Er is zoveel keuze. Ook kun je heel veel uitbreiden en dat maakt het zo leuk.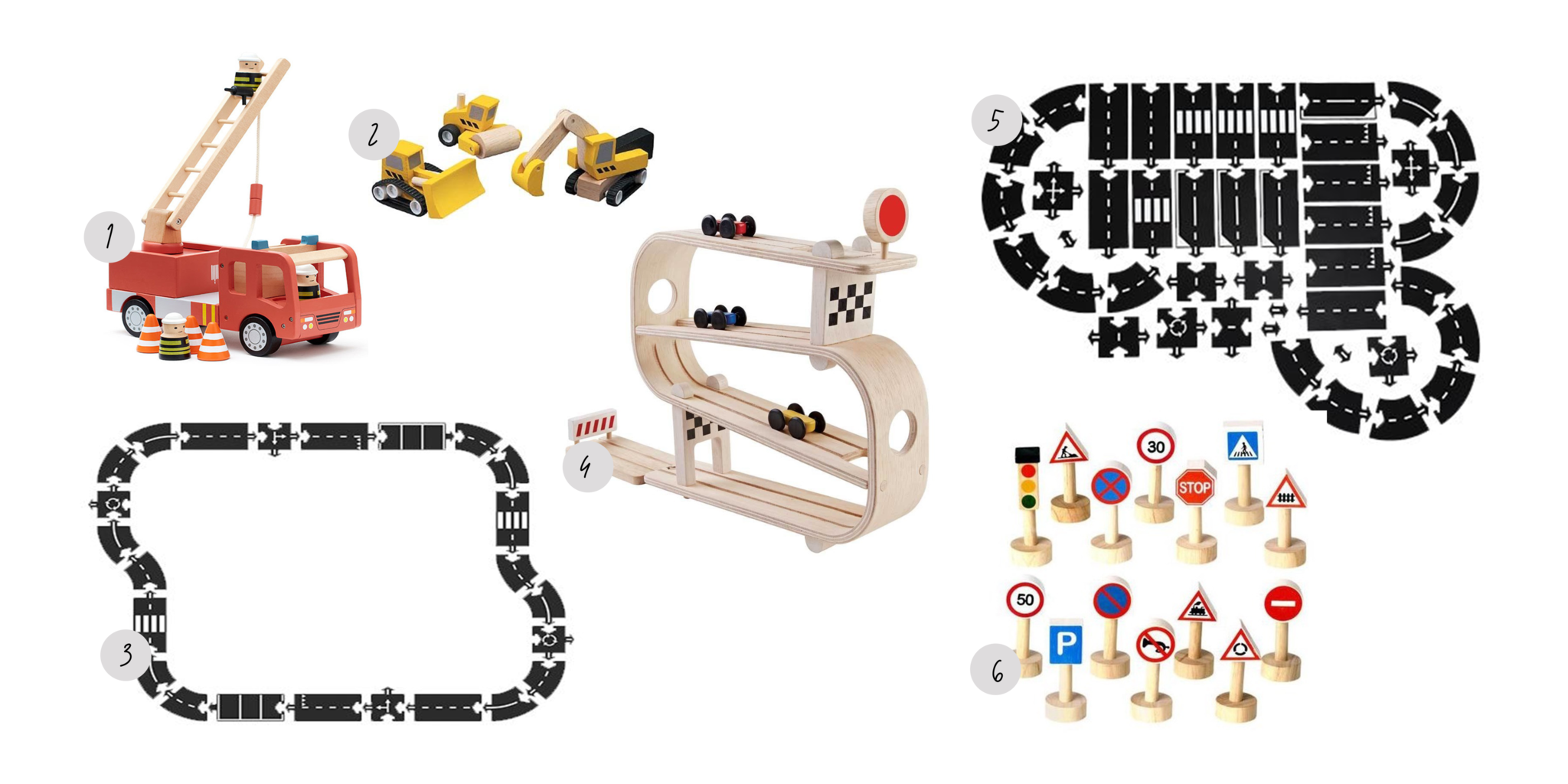 1. Kids Concept brandweerauto 2. Plan Toys wegwerken set 3. Way To Play snelweg 4. Plan Toys Circuit racer 5. Way To Play King of the Road  6. Plan Toys verkeersborden en stoplichten

Poppen
Hetzelfde geld voor de poppen. Er is zoveel keuze! Je hebt hele toffe poppenwagens en zelfs een luiertas voor op pad. Zo kan je je pop overal naar toe meenemen!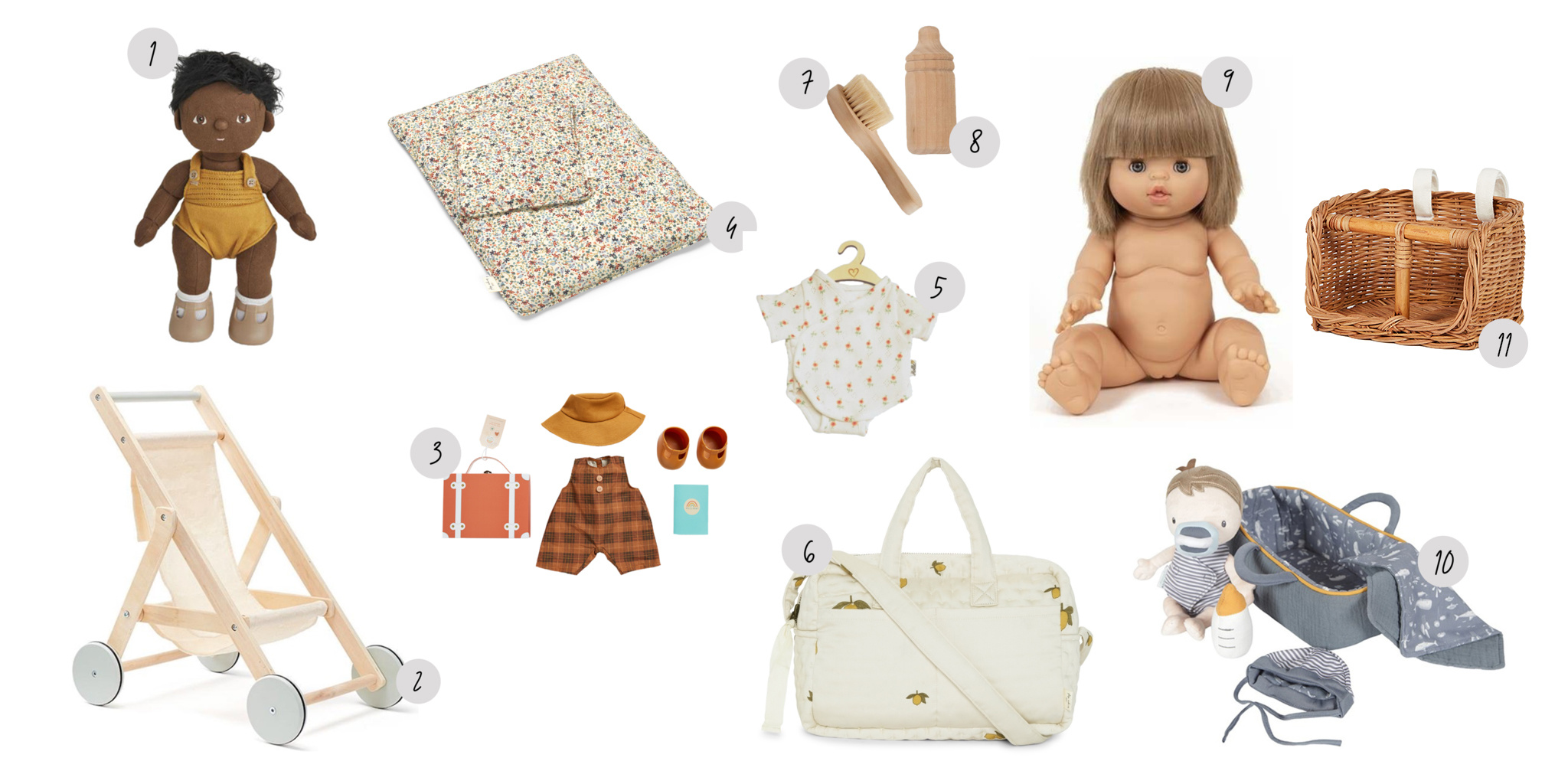 1. Olli Ella Dinkum Doll Tiny 2. Kids Concept buggy 3. Olli Ella Dinkum Doll travel set coral 4. Konges Sløjd poppendekbedje 5. Hollie poppenkleding romper sweet rose 6. Konges Sløjd poppen luiertas 7. Olli Ella Dinkum Doll Brush
8. Olli Ella Dinkum Doll Bottle 9. Paola Reina Pop Gordi Yze meisje bewegende ogen en blond haar 10. Little Dutch knuffelpop baby 11. Olli Ella doll bring-me basket

Rollenspel
Rollenspelletjes vinden kinderen van 3 jaar geweldig. Of ze nou hun eigen make-up salon willen openen of tandarts willen worden, het kan allemaal. Kinderen van 3 jaar doen graag hun ouders na met bijvoorbeeld klussen of koken, hoe leuk is het dan om voor je kleintje een gereedschapsriem te kopen zodat je dit samen kunt doen?!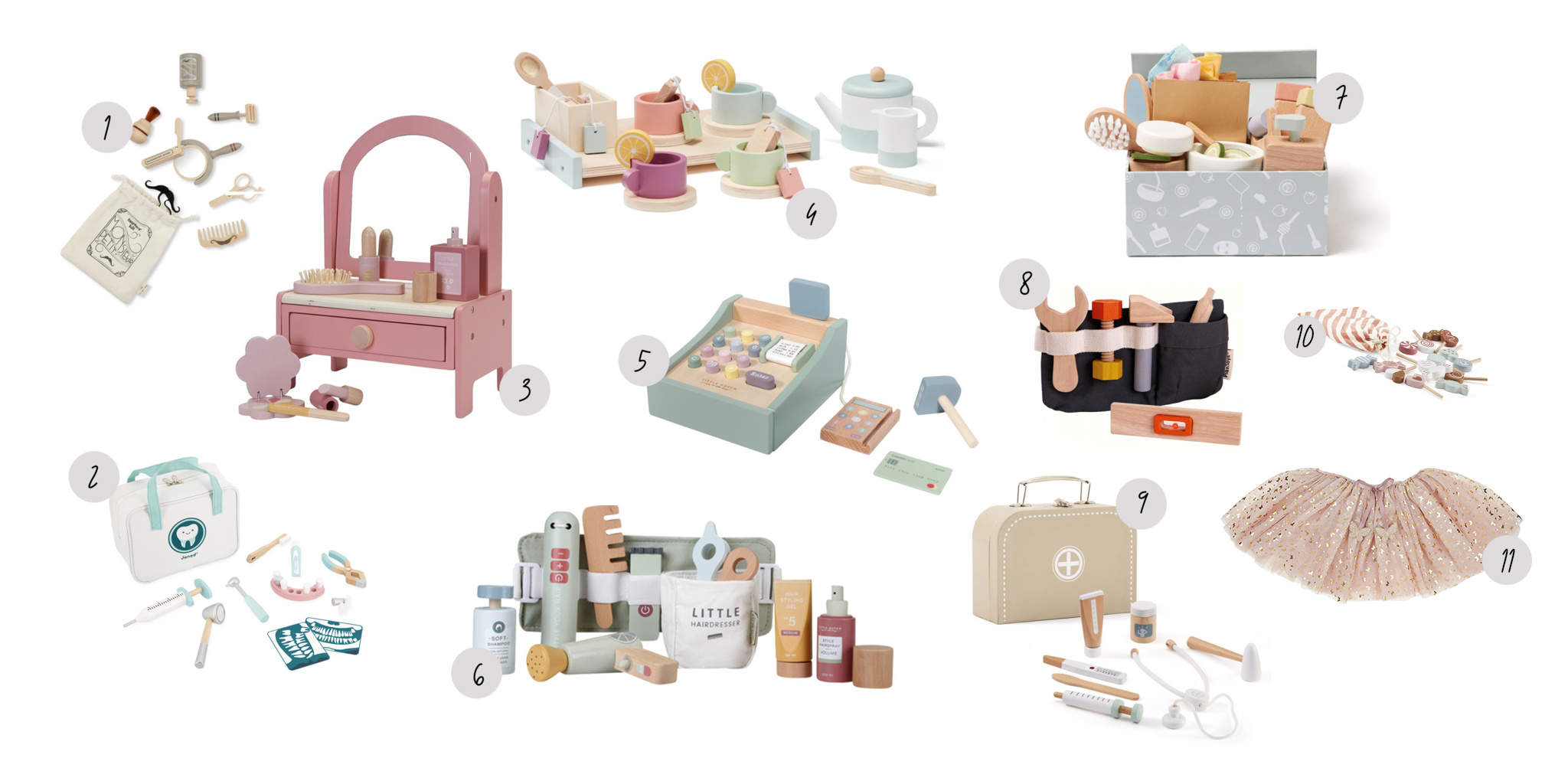 1. Konges Sløjd barber set 2. Janod tandartsset 3. Little Dutch kaptafel 4. Kids Concept thee set 5. Little Dutch houten kassa met scanner 6. Little Dutch kappersset 7. Kids Concept speelgoed spa set 8. Plan Toys gereedschapsriem 9. Kids Concept Doktersset 10. Kids Concept houten snoepgoed 11. Mimi & Lula butterfly tutu

Boeken
Boekjes zijn altijd een leuk cadeau! Op deze leeftijd is het leuk om verhalen te lezen over 'herkenbare' situaties, zoals gezinnen, uitjes en bedtijd. Ook vinden ze het soms lastig om om te gaan met emoties en ook om deze te benoemen. Een boek kan hierbij dan bij helpen. Boeken kunnen ook helpen bij de taalontwikkeling van je peuter.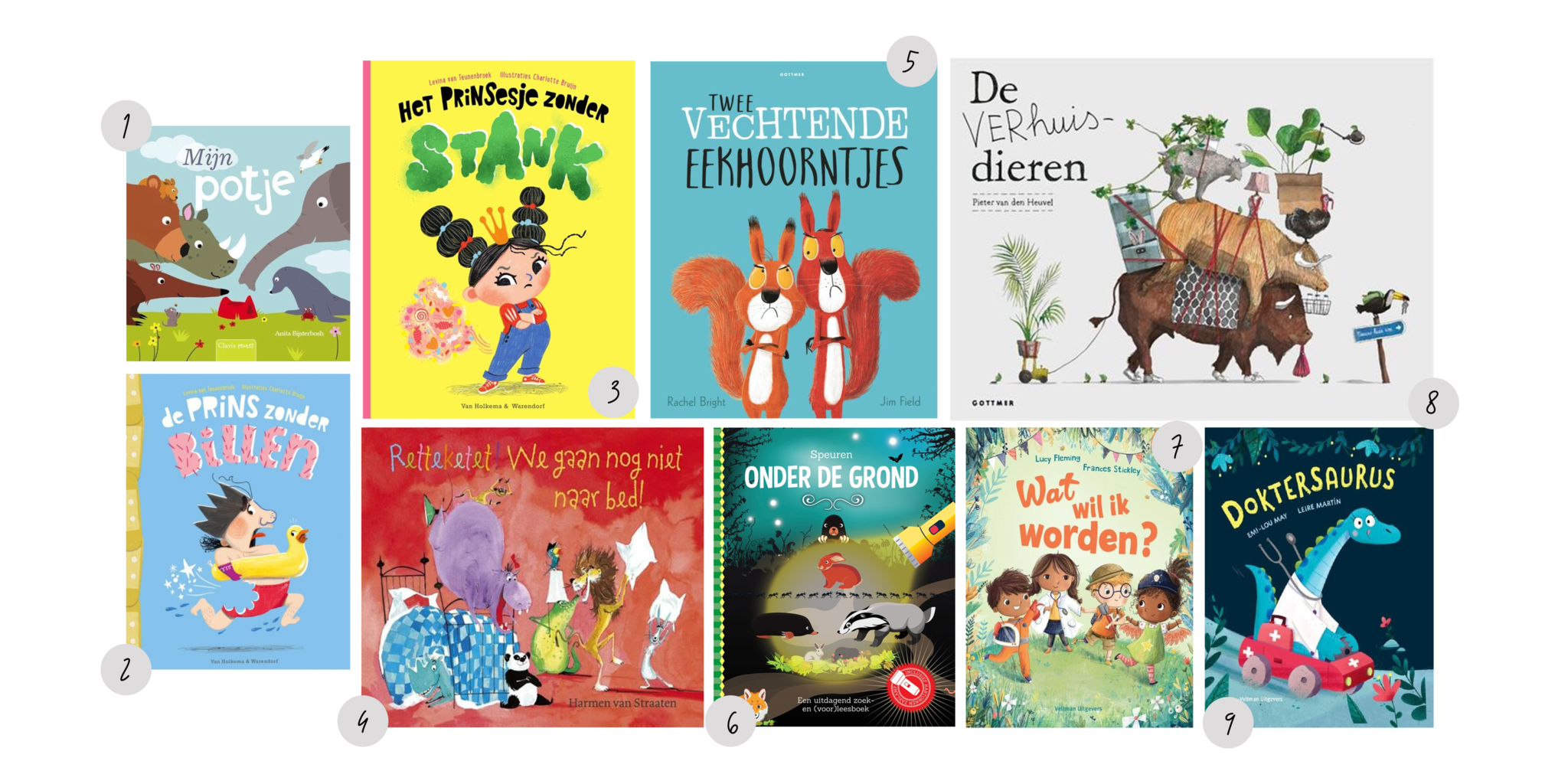 1. Boek Mijn potje 2. Boek De prins zonder billen 3. Boek Het prinsesje zonder stank 4. Boek Rettteketet! We gaan nog niet naar bed! 5. Boek Twee vechtende eekhoorntjes 6. Boek Speuren onder de grond 7. Boek Wat wil ik worden 8.Boek Doktersaurus