Een mooi product is al een cadeau op zich maar daar neemt Mevrouw Aardbei geen genoegen mee. Wij vinden het belangrijk dat elke bestelling met zorg en aandacht behandeld wordt. Vanaf de start van de webshop blijkt dat de standaard inpakservice erg gewaardeerd wordt. Niet alleen de ontvanger van het pakket heeft plezier van mooie ingepakte artikelen, ook de inpakkers vinden het fijn om de pakketten als een stijlvol geheel in te pakken. Om dit nog gerichter te kunnen doen kun je doormiddel van een keuzemenu bij de producten zelf aangeven voor wie het cadeau bestemd is.
Per product kan de keuze worden gemaakt voor:    
Neutraal papier
Meisjespapier
Jongenspapier
Sinterklaaspapier
Kerstpapier
Liever niet inpakken
(Zie hieronder het keuzemenu)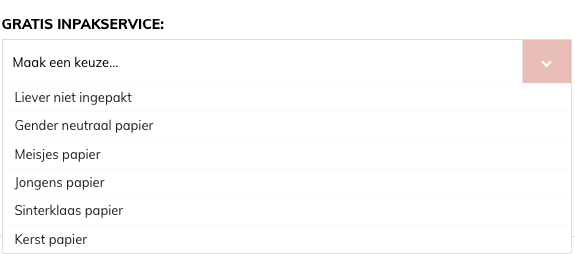 Als je geen inpakwensen bij het artikel ziet staan, kunnen we het helaas niet inpakken vanwege het formaat of de vorm van het artikel.
Met een ruim assortiment aan inpakpapier, lintjes, touw en stickers proberen wij een pakket te creëren met allemaal unieke cadeaus door het net even anders in te pakken. Is het artikel voor jezelf en kies je ervoor om het niet in te laten pakken dan zullen wij het beperken tot het beschermen van de artikelen.
Wij bieden ook de mogelijkheid om een pakket direct te versturen als cadeau naar iemand anders. In dat geval vul je bij het verzendadres, het adres van de ontvanger invullen. Daarna kun je een ansichtkaart uit de shop erbij bestellen en deze laten schrijven met een persoonlijke boodschap. Deze persoonlijke boodschap kun je kwijt in het opmerkingenveld en zorgt net voor de persoonlijke touch! Wij verzenden overigens nooit facturen of pakbonnen mee in de verzenddoos vanwege het milieu en voor de cadeaubeleving.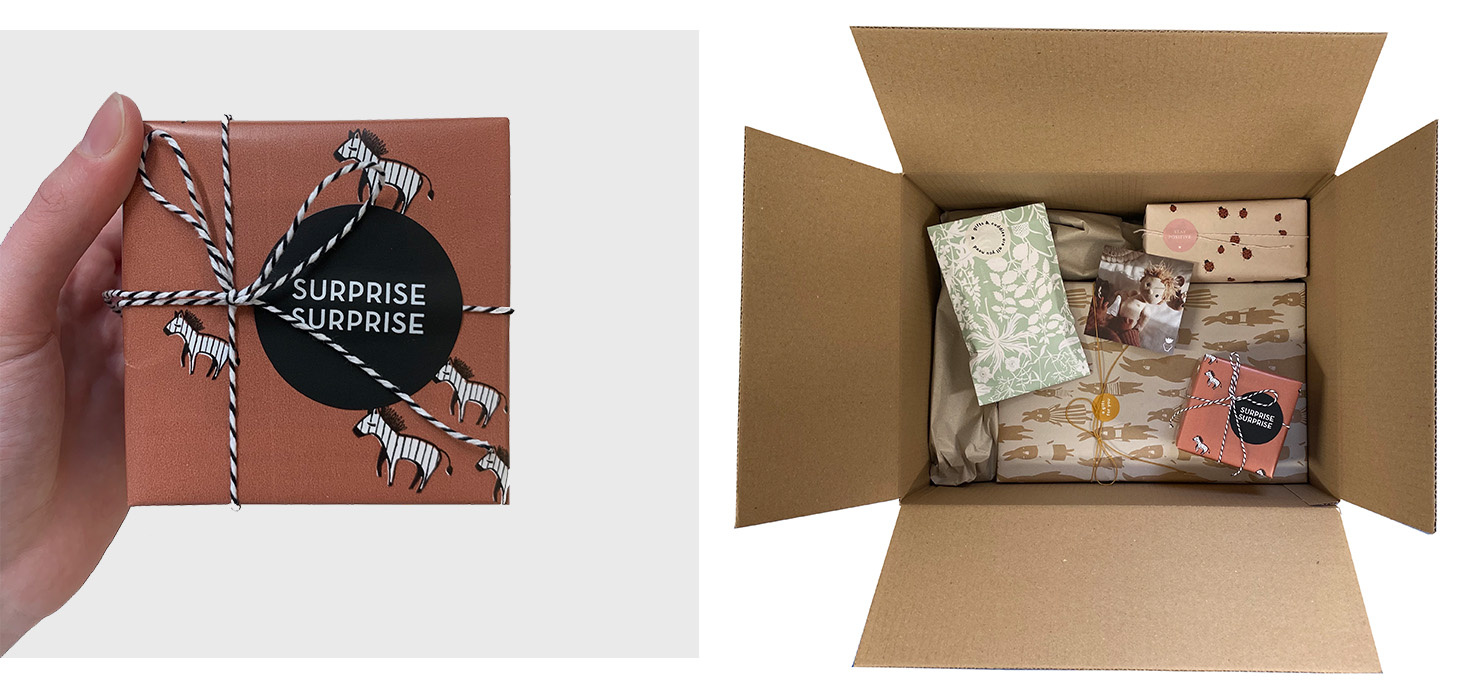 De feestdagen
Wij hopen tijdens de feestdagen bij te kunnen dragen aan de feestvreugde door de artikelen naar wens in te pakken. Zo hebben wij voor Sinterklaas en Kerst speciaal inpakpapier en versieringen om het net iets feestelijker te maken!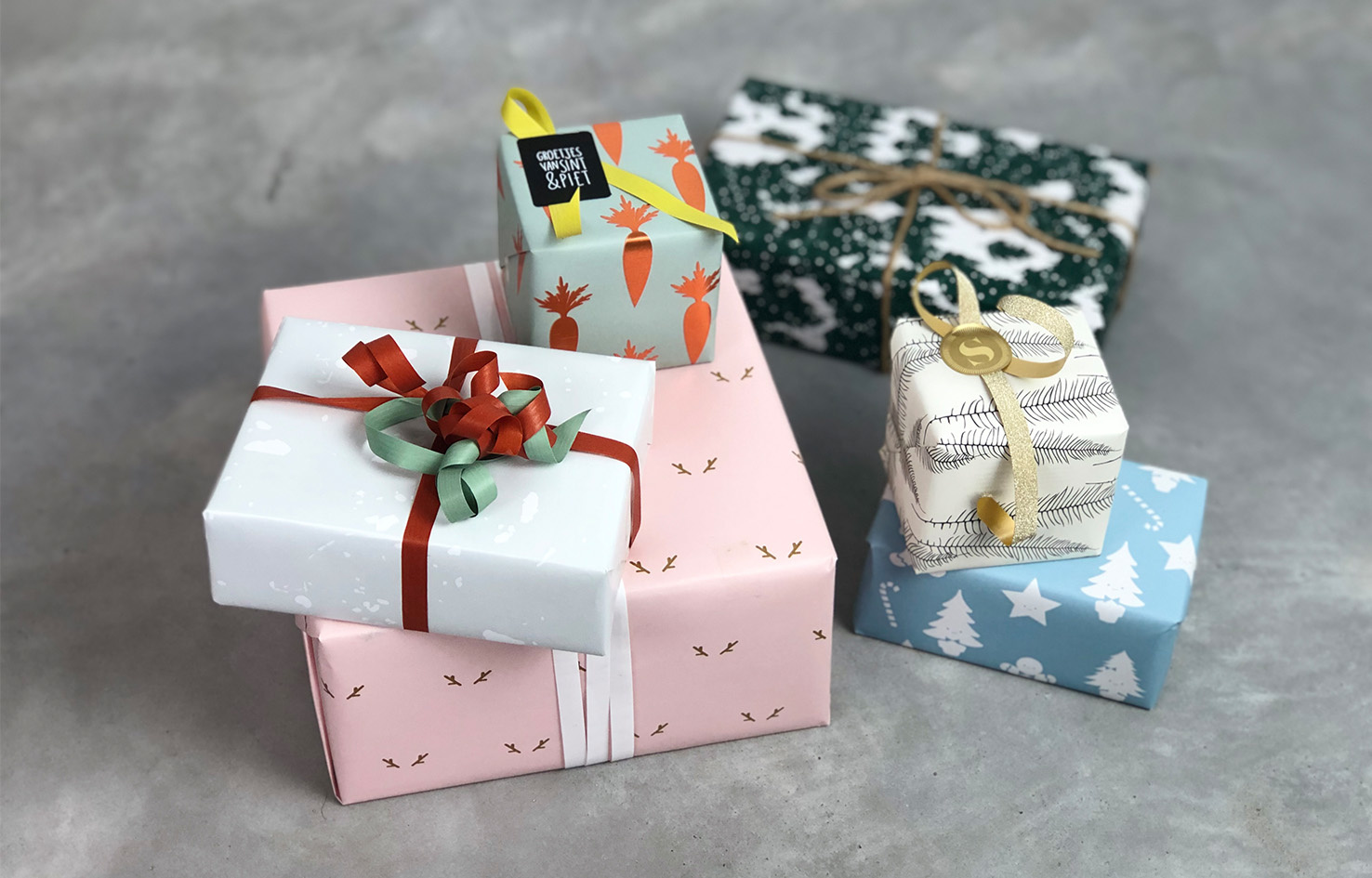 Dus mocht je een keer wat bestellen vergeet dan niet om bij het product je voorkeur voor inpakpapier aan te geven zodat wij jou pakketje geheel naar wens kunnen inpakken!