Voor dat je het weet is het alweer zomer! Er komen prachtige dagen aan, dus is het tijd om af te tellen en je klaar te maken en met de mooiste producten op pad te gaan. Maar welke musthaves kun je niet missen? En hoe zorg je ervoor dat het gezin (en vooral de kleinste) goed beschermt blijven tegen de zon?
Spelen in de zon
Een dagje strand of gezellig in de achtertuin: met de Liewood zomercollectie wordt het een topzomer, waar we ook zijn. Zet jij ook een van onze zwembadjes op? Of neem je liever een zwemring mee naar het strand? De toffe producten zijn verkrijgbaar in diverse hippe prints en kleurtjes, en maken een zomerse dag helemaal compleet.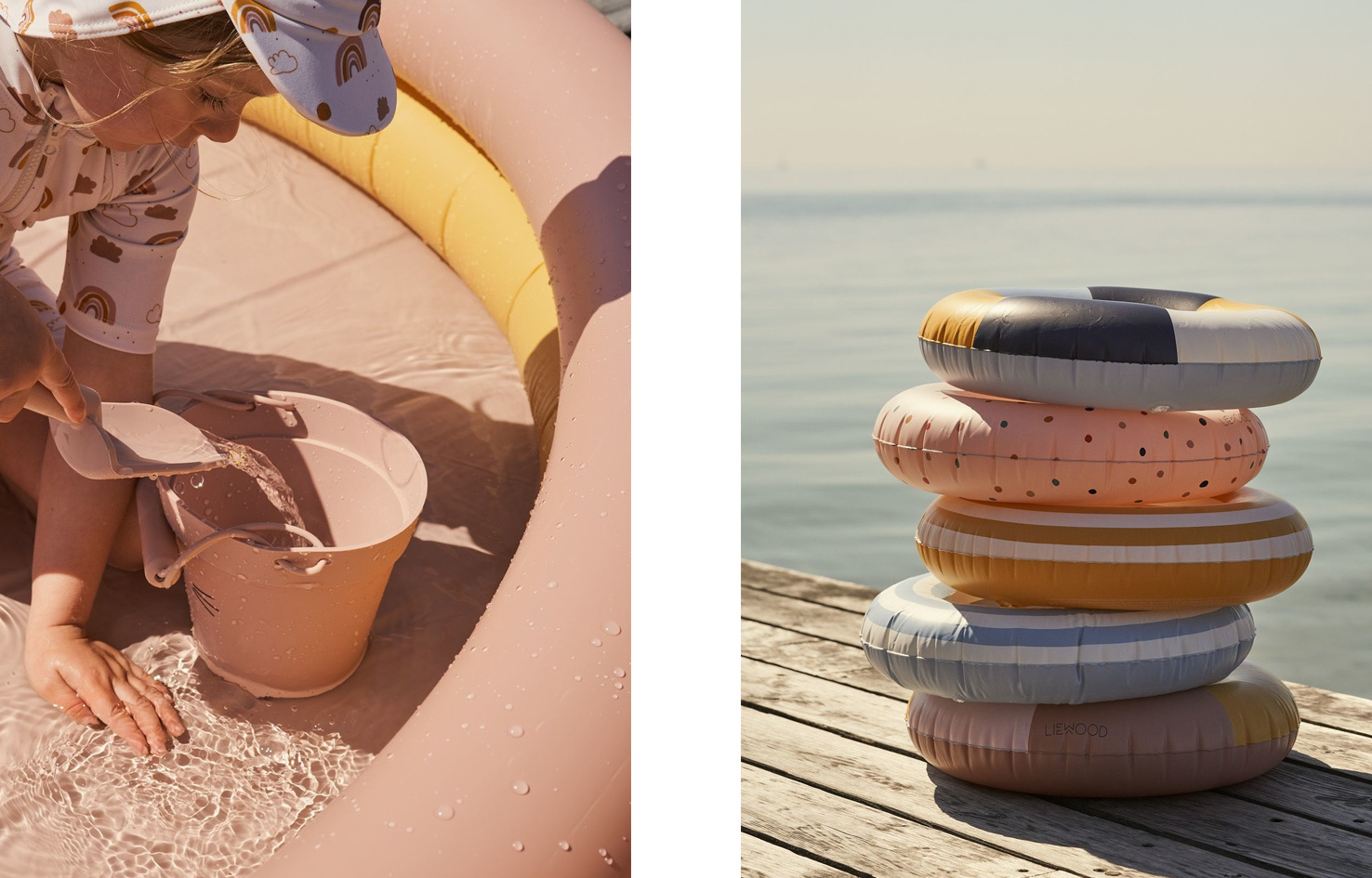 Samen met de Magda hydrofiele doeken van Liewood ben je klaar voor een gezellig picknick! De XXL hydrofiele doeken zijn perfect geschikt als picknickkleed, ze zijn namelijk 120 x 120 cm. De zachte biologisch katoenen stof zorgt ervoor dat de kleden heerlijk zijn om op te liggen en te genieten van de natuur. Vergeet de bamboe bordjes en siliconen rietjes niet mee te nemen voor optimaal picknick plezier.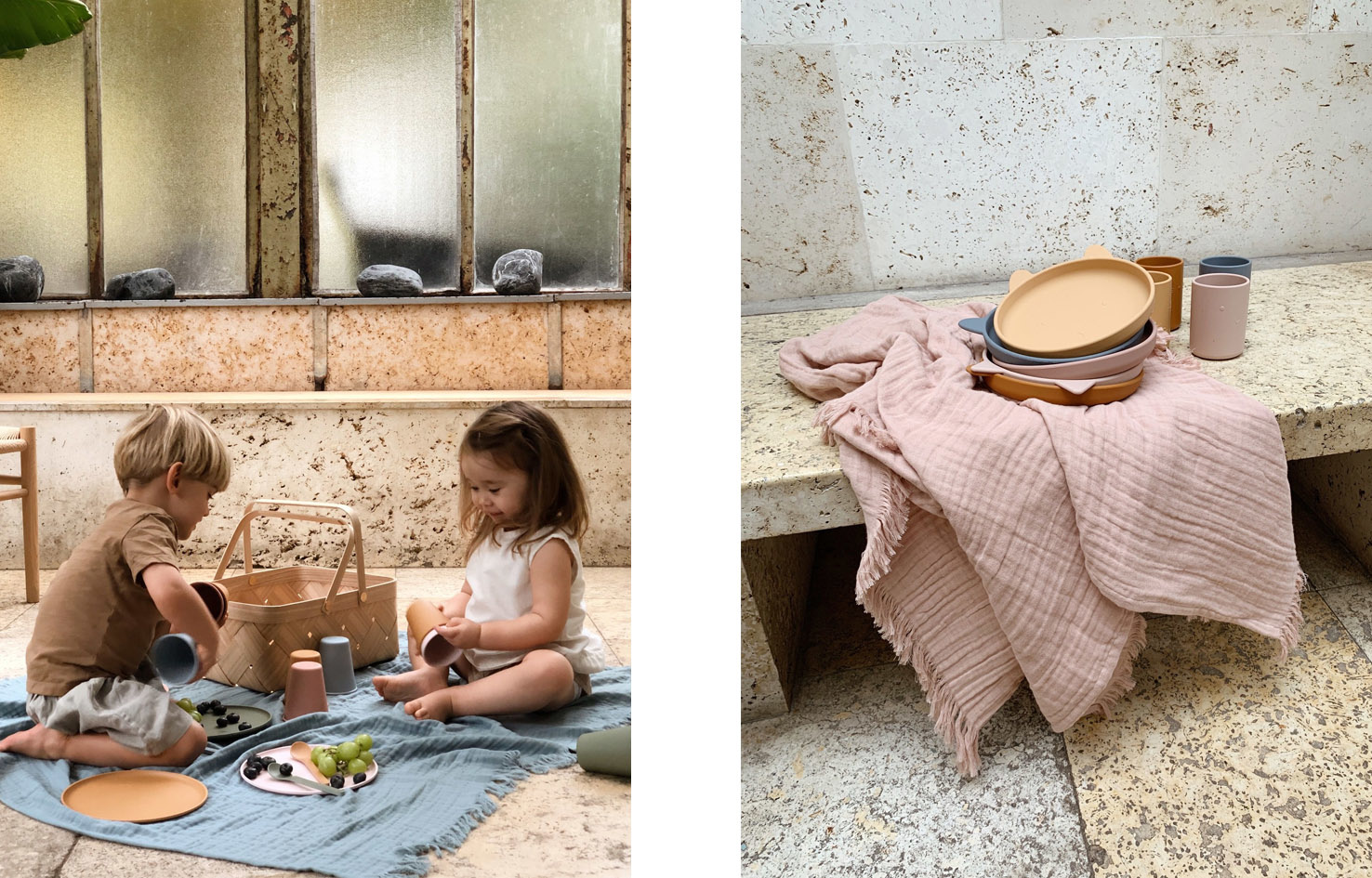 De dag is natuurlijk niet compleet als er geen prachtige zandkastelen zijn gebouwd! Heerlijk spelen in het zand doe je dan ook met de diverse strandsetjes van Liewood. Ook de emmertjes met een zeefje zorgen gegarandeerd voor uren speelplezier. De items zijn van silliconen gemaakt, wat er voor zorgt dat alle producten opvouwbaar zijn en niet veel ruimte zullen innemen.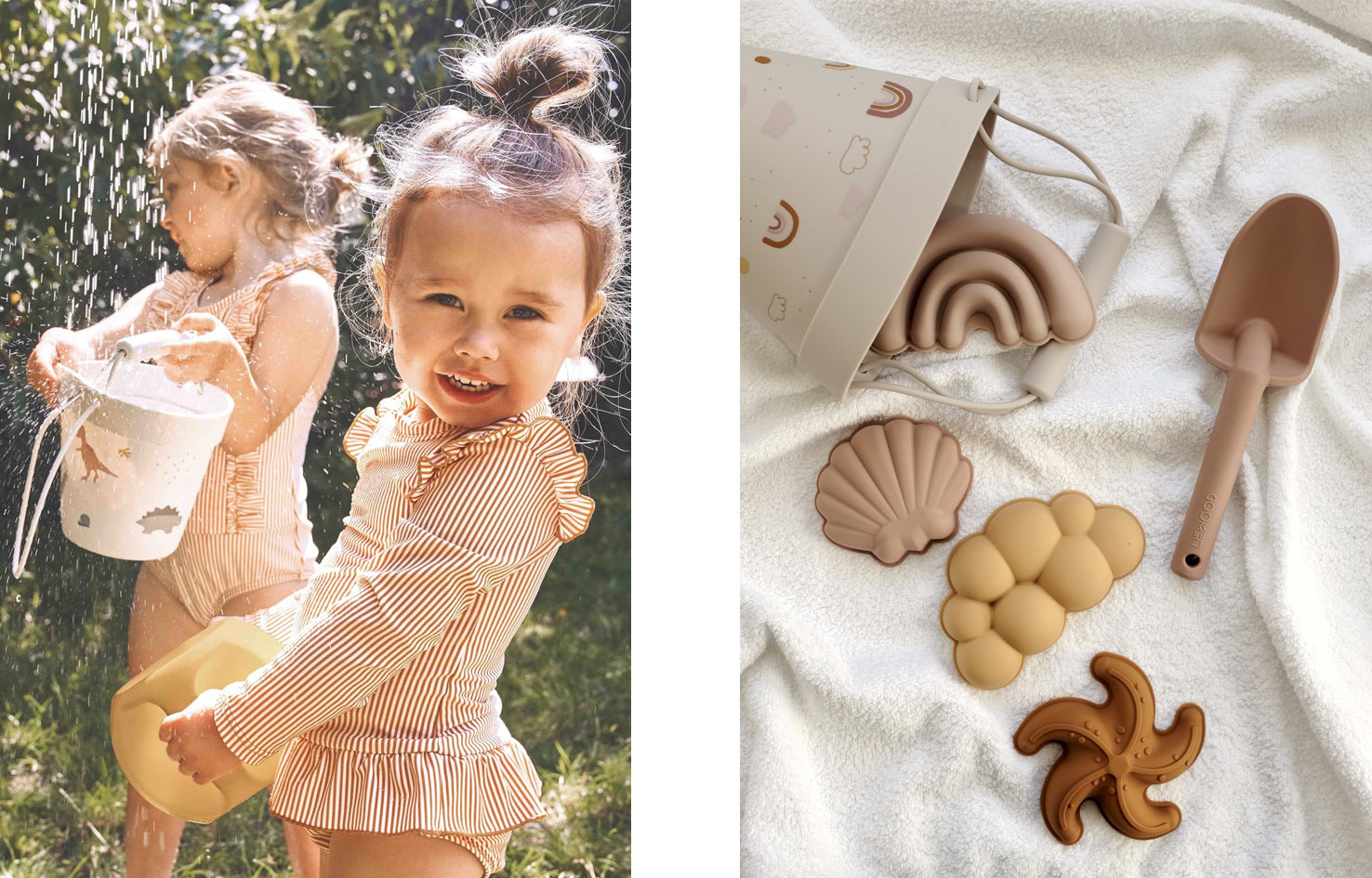 Klik hier om naar de

strandsetjes

te gaan.
Veiligheid boven alles
In de zomer moet je natuurlijk niet vergeten gehydrateerd te blijven. De Anker waterflessen kunnen zowel 350 ml koud drinken als warm drinken bewaren! De flessen worden geleverd met een sportdop en een gewone dop. Perfect voor ieder moment dus, en verkrijgbaar in wel 9 varianten… Ideaal dus voor hete zomerdagen.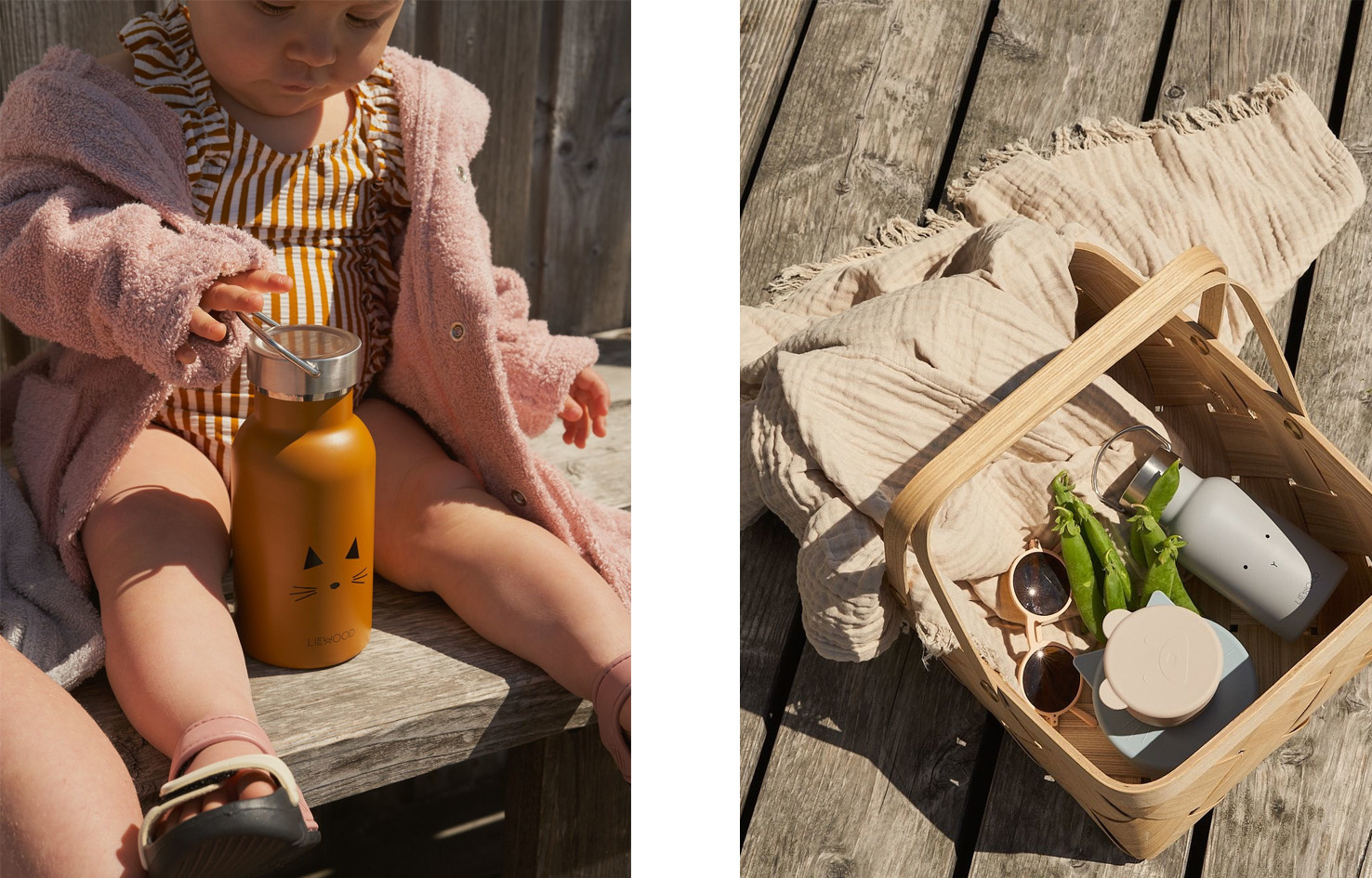 Het welbekende probleem; er is geen, tot weinig schaduw op het strand of tijdens de middaguurtjes in de achtertuin. De kinderen goed tegen Uv-straling beschermen is daarom superbelangrijk! Smeer de kleintjes daarom ook in met een factor 50 zonnebrandcrème van Naïf. Deze zonnebrand zorgt ervoor dat de kleinste na het insmeren direct beschermd zijn tot wel twee uur. Vergeet het smeren daarna niet bij te houden!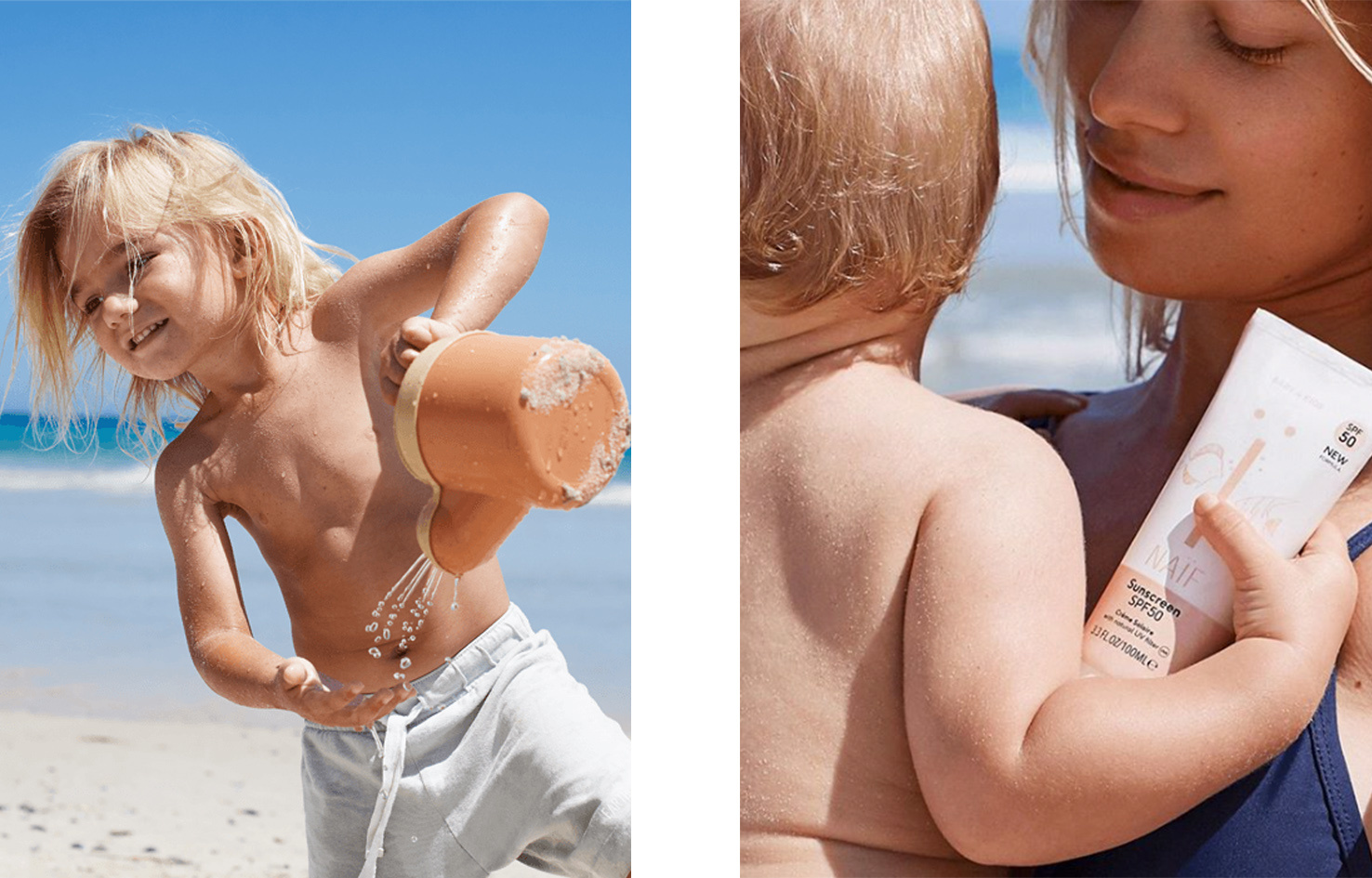 Klik hier om naar alle

verzorgingsproducten

van Naïf te gaan.
Met het felle zonnetje is het natuurlijk ook verstandig om het hoofdje van je kind goed koel te houden. De zonnehoedjes van Liewood zijn hier perfect voor en verkrijgbaar in diverse maten, soorten en prachtige printjes. Hiermee voorkom je een zonnesteek en kan je kindje heerlijk buiten blijven spelen. En over buiten spelen gesproken; trek je kindje een van onze Blumer- of Bre sandalen aan! De schattige ontwerpen zijn super flexibel en licht en zijn gemakkelijk te verstellen.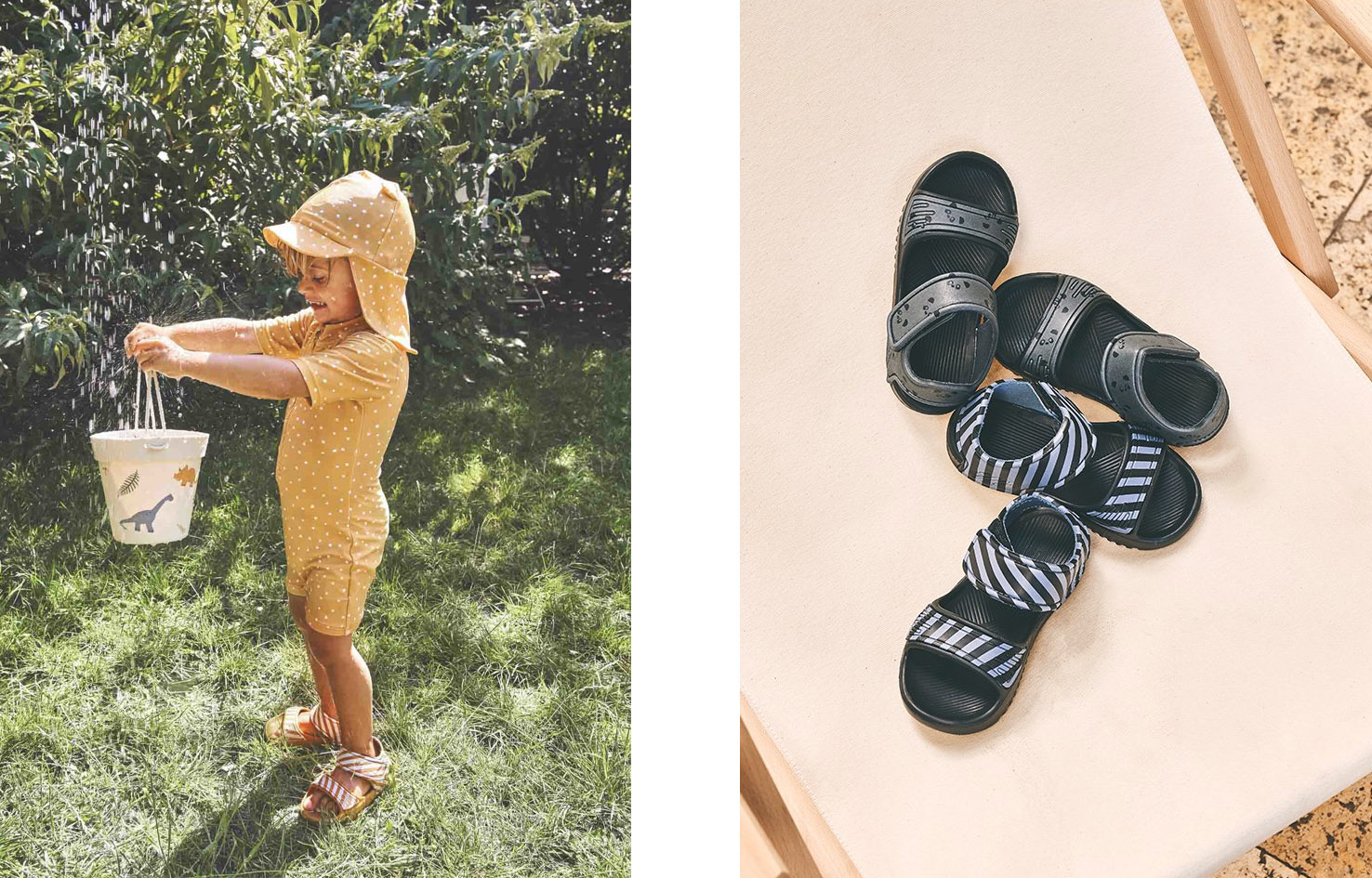 Klik hier om naar de

zonnehoedjes

te gaan en hier om naar de

sandaaltjes

te gaan.
Naast de huid en het hoofdje beschermen, mogen we de ogen niet vergeten! De diverse zonnebrillen uit ons assortiment zijn geschikt voor allerlei leeftijden en hebben een hip design. De Grech & Co zonnebrillen bijvoorbeeld, welke verkrijgbaar zijn in wel 7 kleuren en afgewerkt met het prachtige logo. Ga je liever voor een stoere print? De VanPauline brillen zijn er in allerlei kleurtjes en afgewerkt met hippe panterprintjes en leopard vlekken.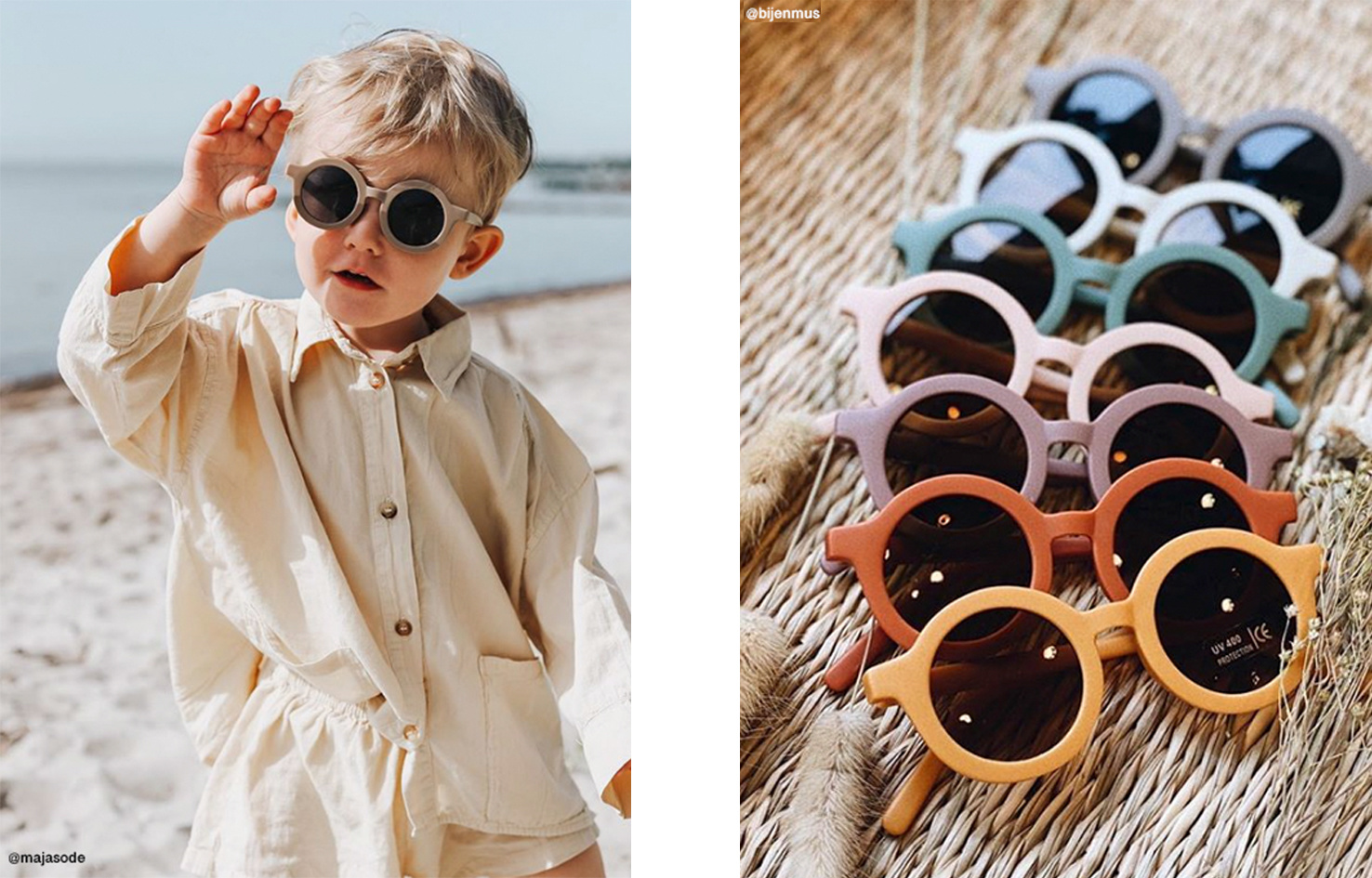 Klik hier om naar de zonnebrillen te gaan.
Slapen en zomer
Na een lange dag buiten spelen is het tijd om van de nachtrust te genieten. Als ouder herken je het misschien wel; een kindje dat regelmatig huilt omdat hij of zij het te warm heeft. De zomerslaapzakjes van Mies & Co zijn hier de perfecte oplossing voor! De slaapzakjes zijn ontworpen met een smalle pasvorm en zijn naast heel mooi, ook nog eens praktisch. Ze bevatten namelijk een dubbele rits die zowel van boven als beneden open te maken is. Zo wordt verschonen midden in de nacht nog makkelijker!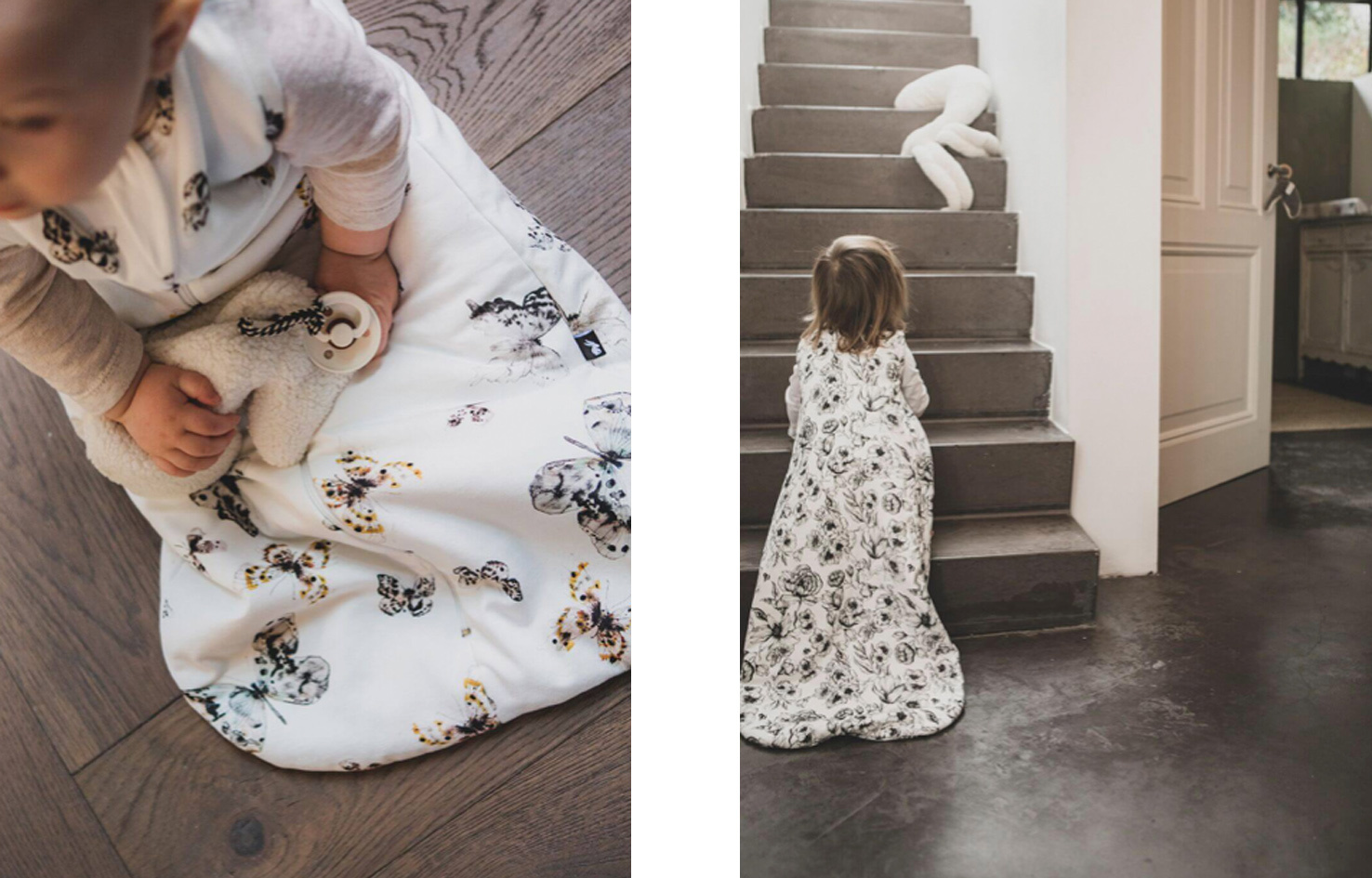 De dekentjes van Mies & Co zijn perfect geschikt voor tijdens de lente en zomeravonden. De dekentjes worden geproduceerd in Portugal en zijn gemaakt van oekotex gecertificeerd katoen. Ideaal voor in de wieg of in het ledikantje.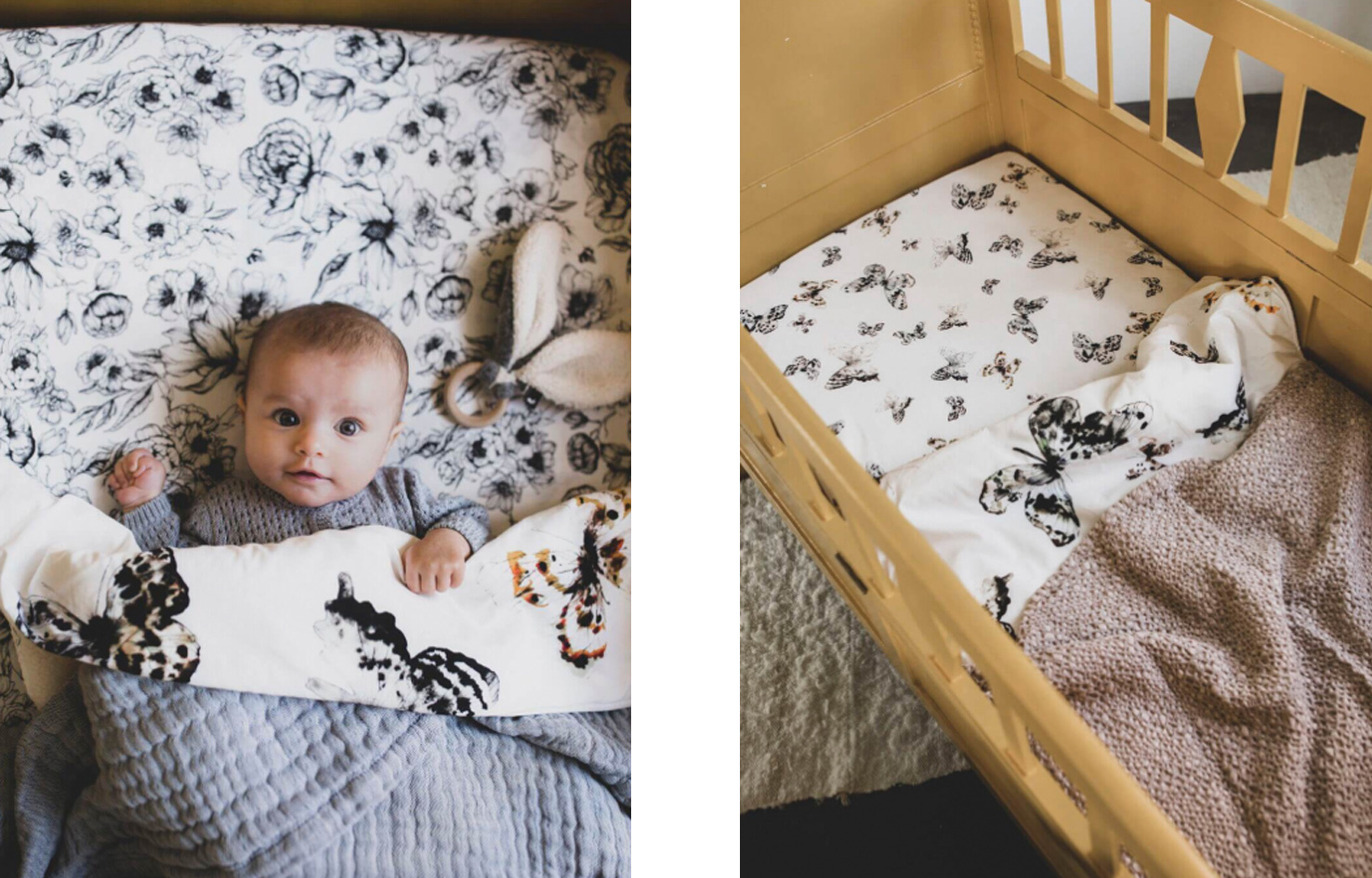 Maak jij je ook alvast klaar voor de warme dagen? We hopen dat we je genoeg advies hebben gegeven over onze favoriete producten.
Enjoy the sun,
Team Mevrouw Aardbei
Ben jij ook zo enthousiast over de prachtige zomerse producten? Laat het weten in de reacties.