Kraamcadeautjes: het zijn de leukste cadeautjes om te geven en te krijgen! Als je op zoek bent naar een origineel kraamcadeau voor je vriendin, collega of zus, dan kan het aanbod nogal veel zijn. Wat zijn nu echt cadeautjes waar de kersverse ouders wat aan hebben? Mogen ze het zelf uit kiezen door middel van een bon, wil je je richten op verzorging of spelen of geef je liever een gepersonaliseerd cadeau? In deze blog helpen wij je verder met een verzameling aan de leukste kraamcadeaus!
Maar allereerst: waar kan een leuk, origineel kraamcadeau aan voldoen?
Een kraamcadeau legt een moment vast: bijvoorbeeld een herinneringscadeau, of een gepersonaliseerd cadeau.
Het is nuttig, de ouders kunnen het cadeau gebruiken of verbruiken.
Het is een mooi decoratie stuk voor de babykamer, want de styling mag niet ontbreken!
Of de ouders kunnen het zelf uit kiezen, door middel van een cadeaubon.
Herinneringscadeaus of gepersonaliseerde cadeaus
Een herinneringscadeau is prachtig om te geven en te krijgen. Het doet je denken aan dat moment, je bekijkt het later nog eens en het is een cadeau met vaak een emotionele waarde. Een armbandje, of een fotoboek bijvoorbeeld, waarin de ouders zelf hun foto's kunnen plakken. Hoe fijn is het voor de moeder om foto voor foto het eerste jaar van haar kindje voorbij te zien gaan?
Gepersonaliseerde cadeautjes doen het ook altijd erg goed. Het hoeft niet perse een cadeau te zijn wat de baby na 2 maanden al gaat gebruiken, maar het is ook leuk voor de toekomst! Een bal met zijn of haar naam bijvoorbeeld, een bewaarzak met foamblokken met de eerste letter van de kleine… Ouders onthouden dit soort cadeautjes, en het gaat jaren mee.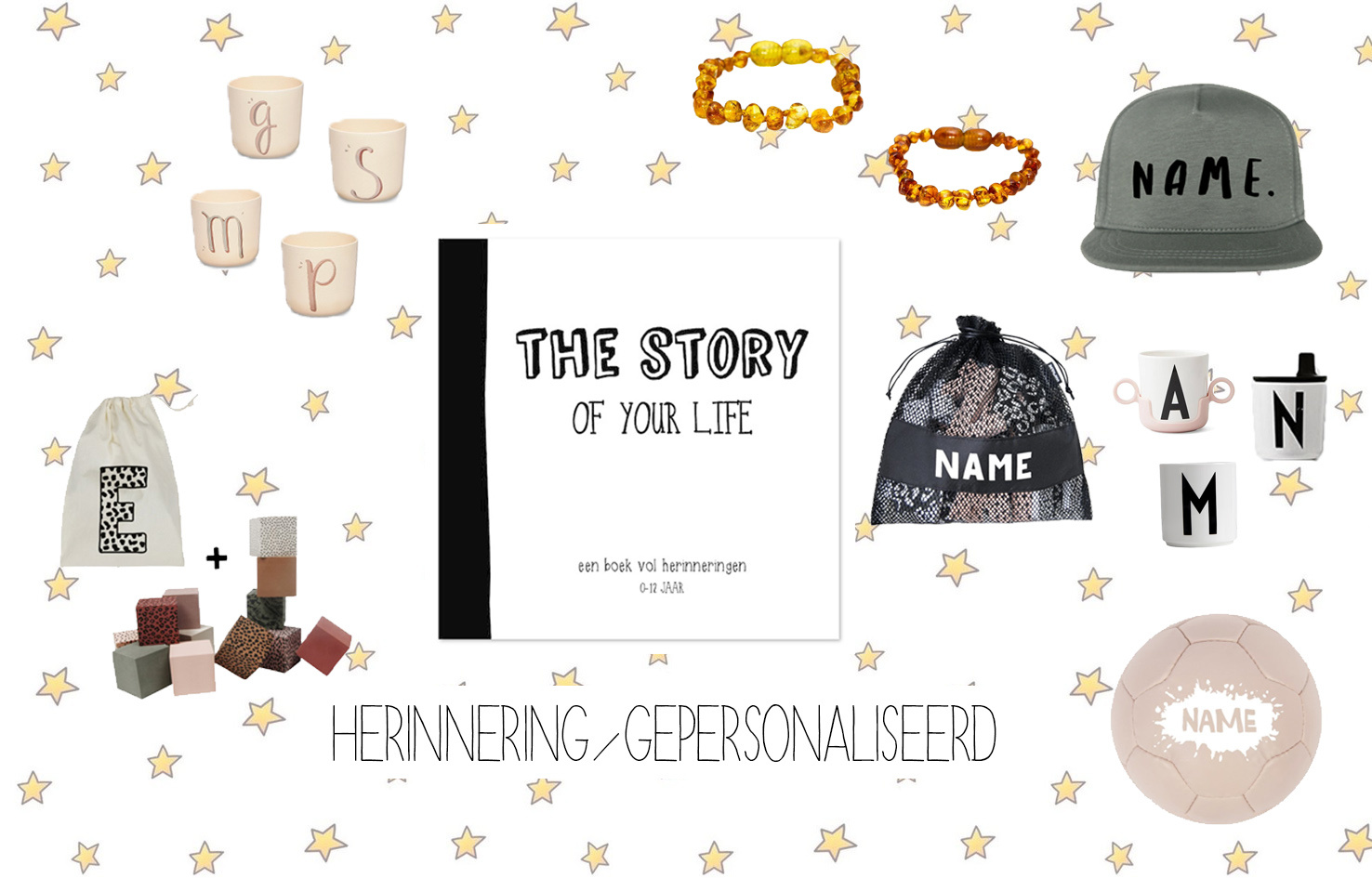 Verzorging
De verzorging van de kleine is ontzettend belangrijk. Luiers, hydrofiele doeken, badcapes… je kunt er geen genoeg van krijgen als kersverse moeder! Daarom hebben we hier een selectie gemaakt van mooie verzorgingsproducten, die ook nog eens stijlvol zijn in de babykamer.
Naïf bijvoorbeeld, is een natuurlijk, betrouwbaar huidverzorgingsmerk zonder onzin voor baby's en kinderen. Pure kwaliteit, met alleen ingrediënten die een baby echt nodig heeft. Niks meer, niks minder. Precies wat de ouders nodig hebben!
Hydrofiele doeken kunnen de new moms echt niet missen! Je gebruikt ze echt overal voor; als luiers, spuugdoek, om je kindje op te leggen tijdens het verschonen… Liewood bijvoorbeeld heeft een prachtige selectie met hydrofiele doeken. Ook verkopen we van dit merk handige borden, slabbetjes, lepeltjes of drinkbekers. Dit maakt het pakket helemaal compleet!
Geef je de ouders liever iets voor het slapen gaan of wil je net even wat meer geld uit geven: Konges Slojd verkoopt hoogkwaliteit dekens wat om de baby heen geslagen kan worden. Badcapes of badjassen zijn ook een leuk cadeau om te geven, want ze zijn erg praktisch na het wassen!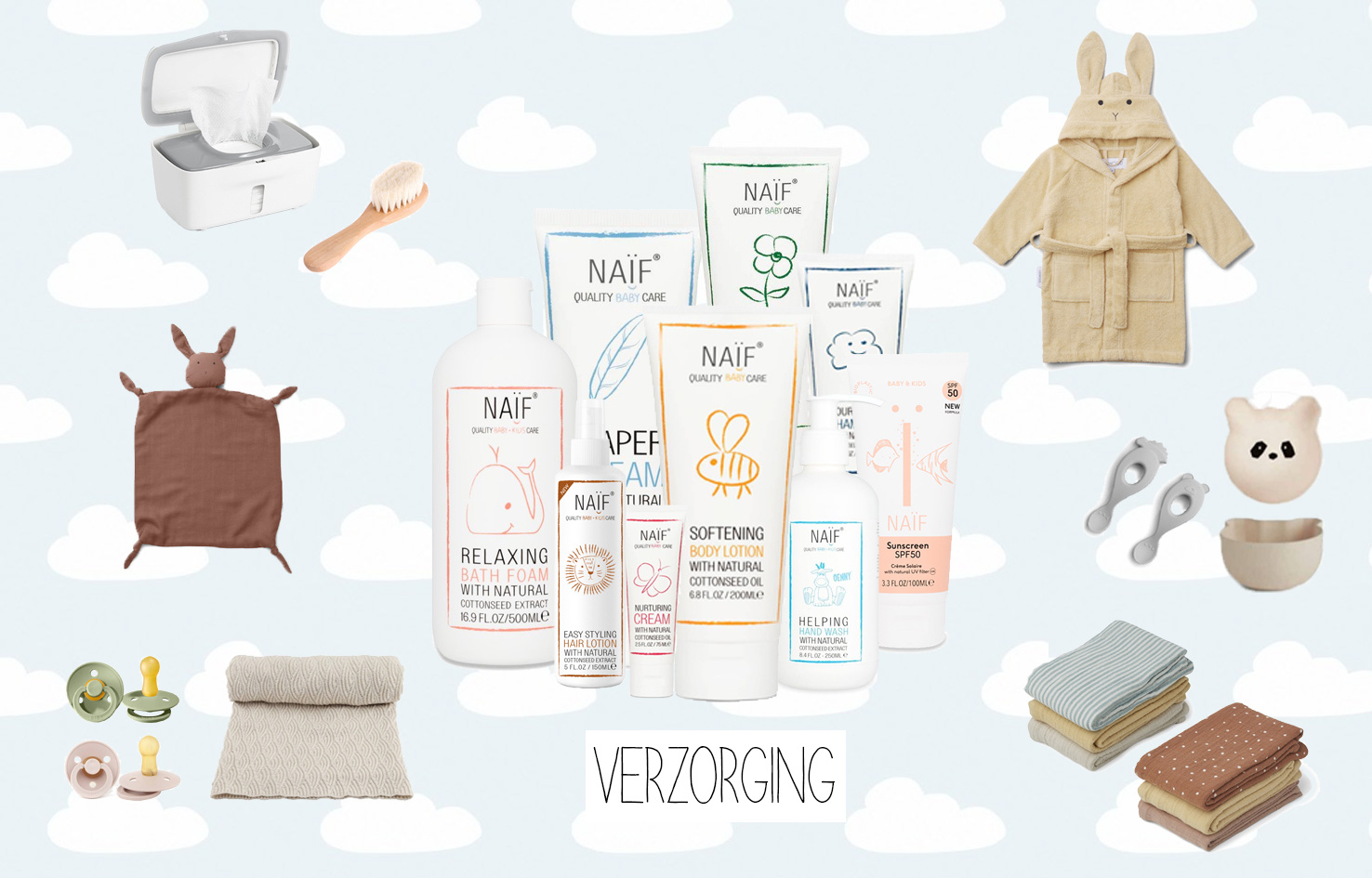 Speelgoed
De ontwikkeling van een kindje is van groot belang. Je kunt daarom maar niet vroeg genoeg beginnen met het voorlezen van de kindjes! Houten speelgoed doet het ook altijd goed, zoals een puzzel of een bijtspeeltje. De bijtspeeltjes van Bezisa bijvoorbeeld, zijn volledig duurzaam geproduceerd en ecologisch verantwoord. Knuffels of poppen geven een kind ook eindeloos speelplezier, iets waar de ouders ook echt wat aan hebben! Ook in bad is er tijd om te spelen met de kinderen, de badspeeltjes van Liewood zijn hier geschikt voor!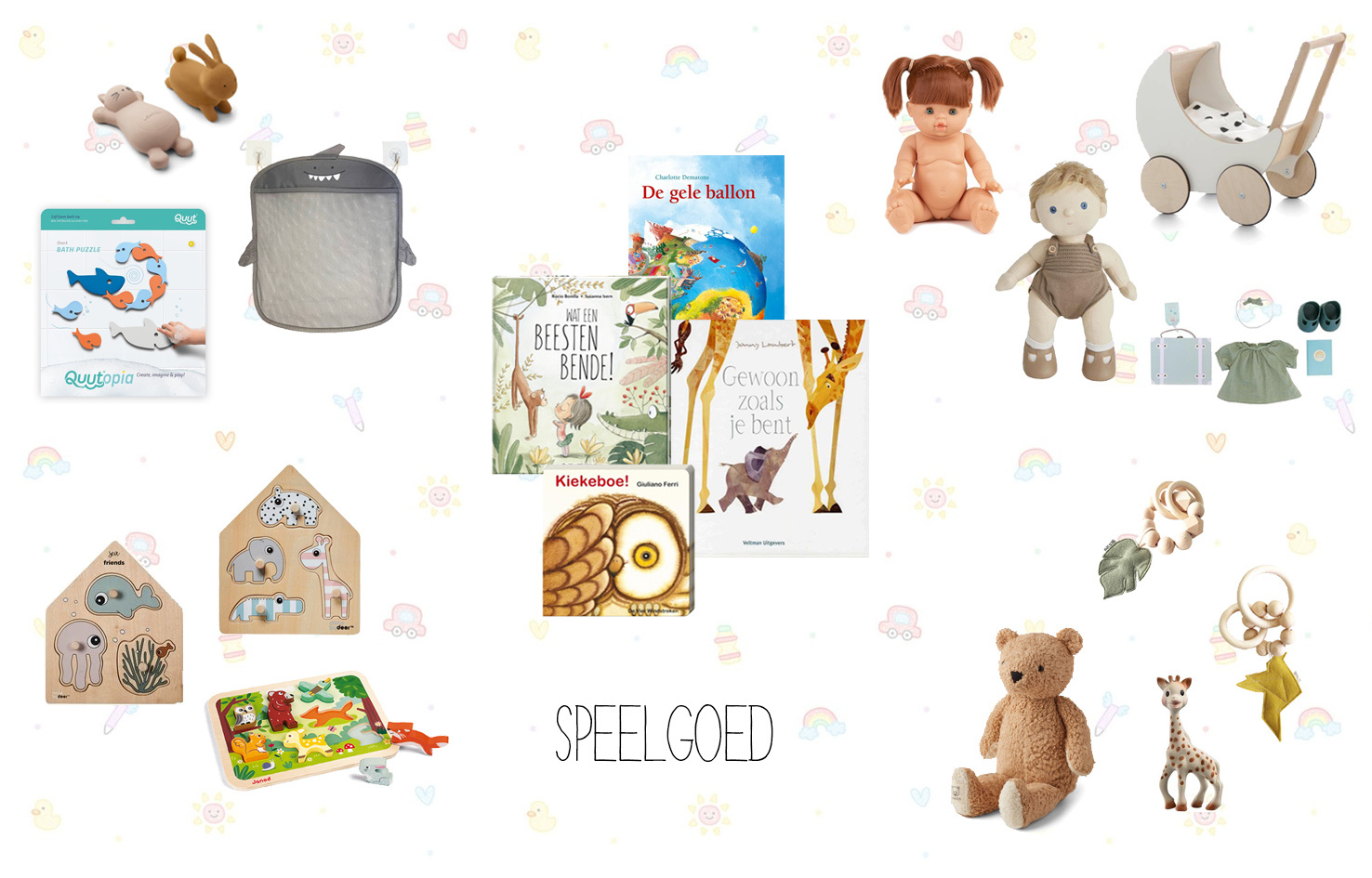 We hopen dat we je genoeg inzichten gegeven zodat je op zoek kan naar een origineel kraamcadeau! Maar bij een mooi cadeautje hoort natuurlijk een persoonlijk tintje, een handgeschreven kaart: deze kan je bij ons in de webshop bij je bestelling voegen, waarna wij er voor jou een tekst op schrijven! De kraamcadeaus worden stuk voor stuk op originele en feestelijke wijze ingepakt. Kies je toch liever voor iets makkelijks? Bestel onze cadeaubon, en de ouders mogen zelf iets moois uitzoeken voor op de kinderkamer!
Mocht je als aanstaande ouder veel ideeën hebben gekregen over wat jij zelf graag zou willen krijgen? Voeg onze producten toe aan de cadeaulijst, en verstuur deze naar vrienden of familie. Teleurstelling zit er dan zeker niet meer in!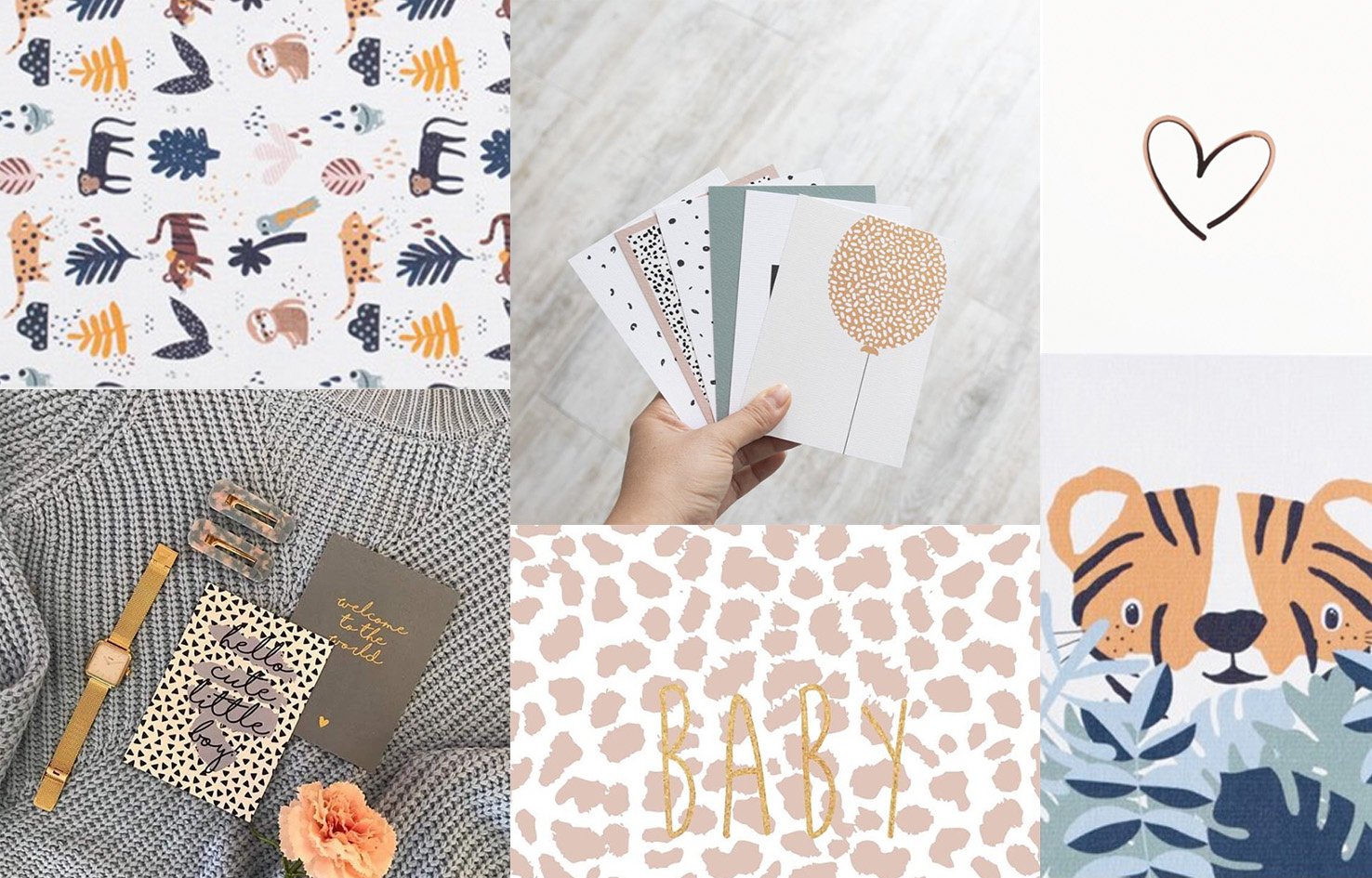 Veel plezier met het uitzoeken van jouw kraamcadeautjes!