Nu de tweede golf helaas gekomen is, kunnen wij begrijpen dat je niet weet hoe jij je kleintje nog kan vermaken. Gelukkig kunnen wij jou hierbij helpen! Zo kom jij die quarantaine wel door.
Ga het bos in



Lekker de natuur in met je kind. Maak er een spel van! Verzamel blaadjes en kastanjes en andere dingen die in de natuur te vinden zijn. De kastanjes kan je verven met bijvoorbeeld Glow in the dark verf, superleuk voor op het nachtkastje.
Hut bouwen



Een superleuk plan voor als het slecht weer is en iets dat nooit gaat vervelen. Schuif alles aan de kant pak een kleed, wat dekens en bouw samen met je kind een tent midden in de kamer. Kleed het leuk aan door vlaggetjes en lichtjes op de hangen en bak iets lekkers om daarna in jouw hut op te eten. Wil je er helemaal een feestje van maken? Laat je kind een nachtje in de Hut slapen.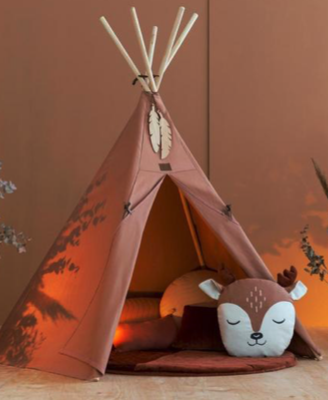 Verstoppertje



Stiekem vinden we dit zelf ook altijd nog leuk. Verken de beste verstopplekjes in je huis en om het nog spannender te maken verstop je met het hele gezin.
Film marathon



De regenachtige dagen komen er weer aan. Wat is er dan nou lekkerder dan, dan lekker op de bank te liggen met een kop thee en de hele dag je favoriete films kijken. Pak hierbij lekkere hapjes en kies de leukste films uit. Ga eerst samen naar de winkel en haal chipjes, popcorn of cakejes. Hoe leuk om de popcorn bakjes eerst zelf te knutselen. 
http://www.popcornrecepten.nl/2015/10/popcorn-bakje-zelf-printen-thais.html
Peutergym



Toch nog een beetje actief zijn als je binnen moet blijven? Zoek op youtube naar peutergym filmpjes en ga lekker met je kind aan de slag. Peutergym is goed voor de geest en lichaam van je kleine.
Tour met een bakfiets + picknick



Je kent vast wel iemand met een bakfiets. Diegene wil hem vast wel aan jou uitlenen zodat je er lekker een dagje met de kids tussenuit kan. Ga met je kinderen langs de leukste plekjes van de stad en neem wat lekkers mee om een plek uit te kiezen waar je onderweg kunt gaan picknicken. Bijvoorbeeld in het park of juist lekker langs het water.
Voor als ze opa en oma missen



Natuurlijk is het nu lastiger om langs opa en oma te gaan. We missen ze allemaal en daarom is het leuk om iets persoonlijks voor ze te doen. Leuk voor je kind en voor opa en oma. Schrijf een kaartje naar opa en oma en versier deze helemaal naar wens. Doe deze samen op de post.



Vliegtuigen spotten



Wil je toch nog even naar buiten met je kind en wil je iets totaal anders gaan doen? Neem je kind mee naar het vliegveld en kijk naar de vliegtuigen die overvliegen. (Op gepaste afstand). Ga bijvoorbeeld naar een weiland in de buurt en neem hapjes mee om vliegtuigen te kijken en lekker te picknicken.
Iets koken/bakken



Kook samen met je kleintje het avondeten voor als papa thuiskomt, super leerzaam en gezellig. Zet een muziekje aan en maak er een groot feest van. Natuurlijk moet je ook een toetje hebben! Bak lekkere cakejes en versier deze samen met de leukste cake versiering.
Maak een enorm kunstwerk.



Plak 4x een A3 vel aan elkaar vast. Verf, teken en versier al deze bladen. Hang deze vervolgens in het huis op. Zo heb je een enorm kunstwerk gemaakt en het ziet er ook nog eens superleuk uit.