Welke spenen zijn het beste voor je kindje en wat zijn de verschillen? In deze blog gaan we je wat vertellen over de verschillende soorten speentjes en hoe je kindje het beste van het speentje af komt.
Voordelen van een speen

Het zuigen op een speen werkt bij heel veel kinderen troostend.
De speen werkt afleidend wanneer het kindje pijn heeft.
Volgens sommige studies vermindert het risico op wiegendood wanneer een baby slaapt met een fopspeen.
De fopspeen heeft minder slechte gevolgen voor de tanden dan duimen.
Materialen 
Rubberen spenen
Het rubber dat gebruikt wordt voor het maken van rubberen fopspeentjes komt van de Hevea Brasilliensis boom. Het rubberen speentje wordt gemaakt van het melksap van de boom. Het is dus een natuurproduct en is biologisch afbreekbaar. De speen zal dus eerder verdwijnen dan een speen waar siliconen of plastic in verwerkt is.

Spenen die gedeeltelijk uit rubber bestaan
De Bibs rubberen speentjes hebben een schildje van Polypropeen. De speentjes zien er hip uit. Het schildje is gemaakt van een ander materiaal dan het speen gedeelte. Het heeft hippe kleurtjes en ziet er leuk uit. Het schildje is hard en wordt niet snel vies. Het voordeel van het rubberen speentje is dat het kindje de speen makkelijk accepteert. De speen is zacht en gaat niet snel kapot.

Voordelen rubberen spenen
Ze zijn stevig
Goed voor de natuur
Zacht voor het mondje
Geen chemische stoffen
Nadelen van rubberen spenen
Rubber kan niet goed tegen warmte, lees goed de reinigingsinstructies 
Rubberen spenen kunnen groeien/opzwellen

Siliconen fopspenen
Siliconen spenen zijn transparant . De meeste spenen zijn van siliconen gemaakt. Ze zijn steviger dan rubberen spenen, scheuren minder snel en gaan dus langer mee. De speentjes kunnen beter tegen het bijten van een kindje op de speen dan rubberen speentjes. De speentjes zijn geur en smaakloos en zijn hierdoor beter in combinatie met borstvoeding dan rubberen speentjes. De speentjes kunnen uitgekookt worden waardoor ze weer schoon zijn.

Vormen

Kersvormige speen:
Een ronde, kersvormige speen wordt meestal aangeraden bij pasgeboren baby's die borstvoeding krijgen. Door de kersvormige vorm lijkt de speen erg op de tepel en gaat er geen "tepel-speen" verwarring ontstaan.
Orthodontische speen:
Orthodontische spenen zijn zeer flexibel, net als de tepel van de moeder. Hierdoor komt er minder druk te staan op het tandvlees van de baby. Studies hebben aangetoond dat orthodontische spenen minder bijt problemen met zich meebrengen dan de normale ronde spenen. Het beste hiertegen is natuurlijk het wegnemen van de speen. Dit wordt geadviseerd rond een leeftijd van 1 jaar. Dit moet ook bij ortodontische spenen.

Hygiene
Bij het ontvangen van je speentje raden we aan de speen te steriliseren in kokend water. Steriliseer de speentjes iedere week. Bij veelvuldig gebruik is het mogelijk dat een latex speen opzwelt. Latex neemt als organisch product water op en zal zich wat vormen naar het mondje van jouw kindje. Dat is helemaal prima. Er wordt aangeraden om enkele spenen in voorraad te hebben en deze af te wisselen bij jouw baby. 
Zoals ieder product heeft ook een speentje een "houdbaarheidsdatum". Er wordt aangeraden je speen om de 6 weken te vervangen.
Hij slap is geworden
Hij scheurtjes, gaatjes of puntjes vertoont
Het rubber kleverig aanvoelt
De speen slijtage vertoont.
Accessoires 
Bij spenen is het super handig om ook een speendoekje te hebben of een speen opberger. Hierdoor raakt de speen niet kwijt en hij die snel bij hand. Het kindje kan het ook als knuffeltje gebruiken. Om de speen goed op te bergen en om te zorgen dat deze niet vies wordt kan je onze speenhouder gebruiken van Mushie. Hier kan je de speen in opbergen en snel in je tas vinden.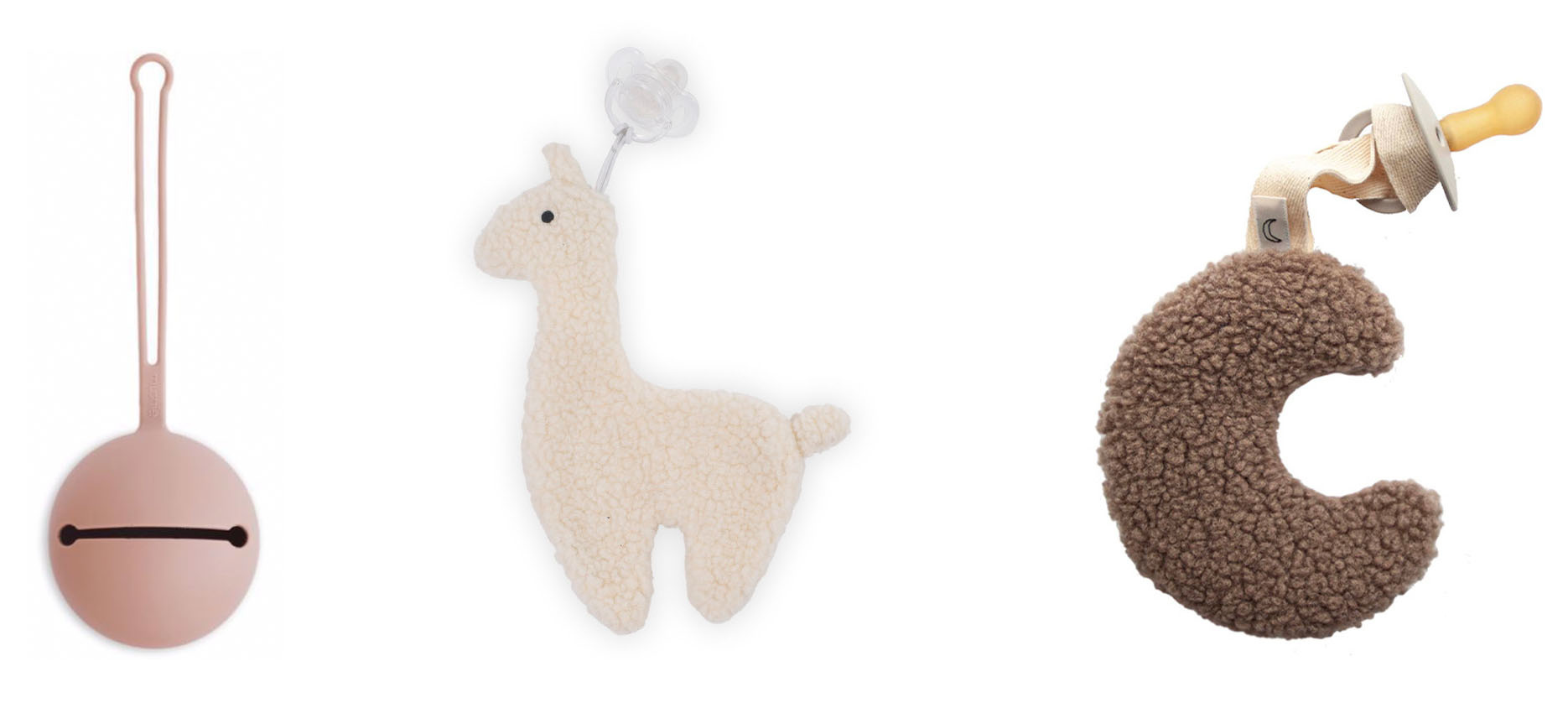 Stoppen met het gebruik van een speen
Bouw het af.


Geef je kindje de tijd om eraan te wennen dat hij of zij straks geen speen meer gaat hebben. Begin om overdag de speen niet meer te dragen, alleen met slapen.
De fee
Roep de spenen fee in het leven. Kindjes houden van sprookjes en zo kan je dus een verhaaltje verzinnen dat een fee de speen om komt halen omdat jouw kindje nu oud genoeg om zonder speentje te slapen.


Wees consequent
Hou vast aan dat de speen weg is. Koop geen nieuwe want dan kan je weer helemaal opnieuw beginnen.


Weggeven
Geef de speen aan een baby in de buurt en vertel je kindje dat deze baby de speen meer nodig heeft dat je kindje zelf. Dit maakt ze vaak erg trots.


Leg het uit
Leg je kindje uit dat dat die nu oud genoeg is en dat het beter is voor de tanden.


Ruilen


Ga met je kindje naar de speelgoedwinkel laat ze iets uitkiezen en laat ze betalen met de speen. Dan hebben ze de speen zelf weggegeven en hebben ze er iets anders leuks voor in de plaats gekregen.