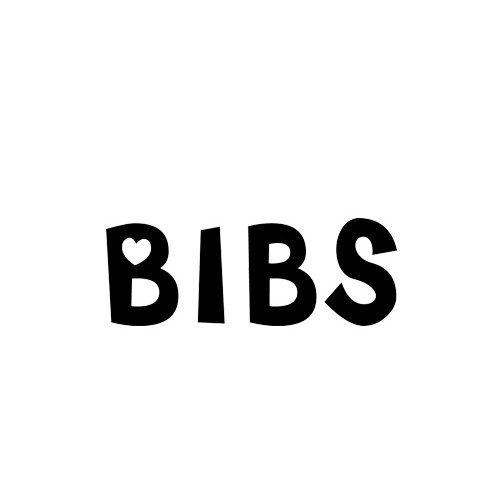 BIBS
The BIBS pacifiers from Denmark have been available on the Danish market for almost 50 years and are now also a big hit all over the world! the BIBS teats are available in many different cool colors.
The teat has been developed to support the sucking reflex of the baby and the shape mimics the shape of the breast. The shape of the teat is round, which they also call the cherry shape.
BIBS has a teat part which consists of 100% natural rubber. It is velvety soft, flexible and feels natural.
The lightweight shield of the BIBS teat is round but bends away from the face. Because of this, air reaches the sensitive skin around the mouth and reduces any irritation. The shield is made of polypropylene.


Cleaning: The BiBS pacifier can be cleaned by placing it in boiled (non-boiling) water for 5 minutes before use. After this you can clean the teat by pouring boiled water over it. Before use, squeeze any water from the teat once the teat has cooled.
Material: 100% natural rubber, 100% BPA free and PVC free
Safety: The BIBS teats have been tested and found to be suitable for the European Rules.
Maintenance: Keep the BiBS teat dry and clean. Do not place the BiBS pacifier in direct sunlight or heat. This makes the rubber soft.
It is recommended to replace the BIBS teats every six weeks.