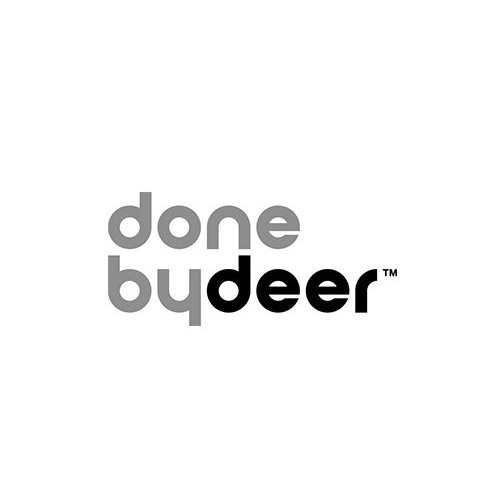 Done by Deer
Done by Deer for families who believe that a life with children and beautiful design is a perfect match. Their designs are "done for the kids" - and their parents. --SPLIT-- They are deeply rooted in the making of modern Scandinavian design. The designs encourage intuigen children and develop rapidly with materials, color combinations and details where the little fingers and keep eyes to discover and do not forget to cuddle with the stuffed animals.

Done by Deer has a clear Scandinavian style. The idea is simple: They combine innovative design, safety and contemporary colors. All their products are designed by All Their products Helene Hjorth and sold for a growing netwerp distributors in Scandinavia and most of Europe.
This makes each item Done by Deer particular.
All Done by Deer is 100% natural and tested by strict European safety standards.