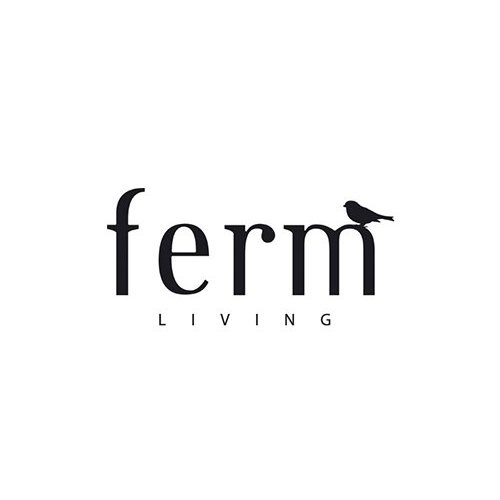 Ferm Living
Ferm Living is a Danish brand. Trine Andersen founded a graphic design studio in 2005. The decision to start her own business came from a personal vision of a bird on a branch, ready to take off. That bird is part of the Ferm Living logo. Her first collection consisted of wallpaper and has now been expanded with cushions, vases, cabinets, duvet covers and more.
Trine Andersen is in favor of the use of recycled materials such as paper and cotton, and natural materials such as wood and leather are also preferred. The designs are characterized by graphic prints and cheerful color combinations, where both pastel shades and natural shades are combined.
In addition, there is recently a large collection for children, called firm LIVING kids. The kids collection of firm LIVING includes wallpaper, cushions, lighting, and bed linen made of organic cotton.