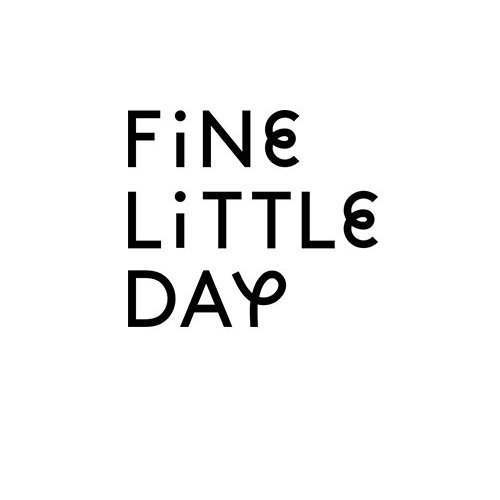 Fine Little Day
Play and crafts since 2007, Gothenburg. Fine Little Day is a passionate company, fond of simple luxury and organic design. Therefore, the prints are not tight and straight but sometimes bumpy and imperfect just like life itself. --SPLIT-- The ambition of Fine Little Day is to create and offer quality design and craft for children and adults with a Scandinavian touch.
This beautiful brand was founded in 2007 by Elisabeth Dunker. Elisabeth has studied at the art academy in Gothenburg, Sweden, and after her studies she wanted to lay down life as she would like to see. Nice, small and especially fun things that make life surprising and give color to nature. From this vision she started a blog. She received readers and publications from, among others, Vogue Living, Lucky Magazine, Design Sponge, Apartment Therapy and The New York Times. This promptly followed a beautiful 100% ecological collection with other bedding, blankets, hydrophilic cloths and pillow cases in soft fabric and the most beautiful prints.

The company Fine Little Day is passionate, fond of simple luxury and organic design. For the Swedish interior company Fine Little Day these aspects are also very important, nature is the main source of inspiration. At Fine Little Day, they consider it very important that nature ensures their products, which are of different forms. For example, by choosing eco friendly commodities, products and brands and cherishing to choose fair and organic materials while manufacturing interior accessories.
All interior designs are unique and come into being in their own design studio led by Elisabeth Dunker and Ulrike E.