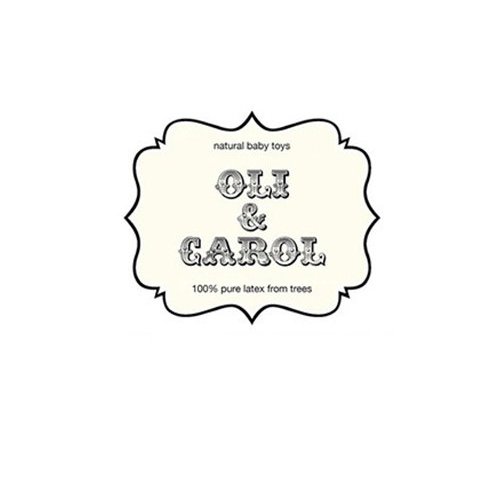 Oli & Carol
The brand
Oli & Carol is a new brand from Barcelona that specializes in rubber toys. The designs are based on original designs from the 60s and 70s that are interpreted in different ways: in cool monochrome colors, bright or soft natural tones. This hip brand was founded by the sisters Oli & Carol (of 20 and 15 years old). They love design and nature, which they have combined wonderfully in their original line of products.
The products
All toys are made of 100% pure natural rubber from the Hevea trees, completely safe to chew or to take with you in the bath! The toys are all easy to clean and ... look super cool!

All natural rubber toys from Oli & Carol are natural, ecological, biodegradable and completely handmade. The cheerful colors are applied with 100% safe (natural) dyes.


100% natural rubber from the Hevea trees in Malaysia.
Hand-painted with natural, food-grade dyes: completely safe for babies to chew.
Sustainable, environmentally friendly & biodegradable.
Free from: BPA, PVC, phthalates and nitrosomine.
Very hygienic: mold-free because there is no hole in the bottom of the toys (and they still float).
Oli & Carol support a school in North India (Bab Jodh Sachiyar Public School in Haryana) by donating their rubber toys to the children there.