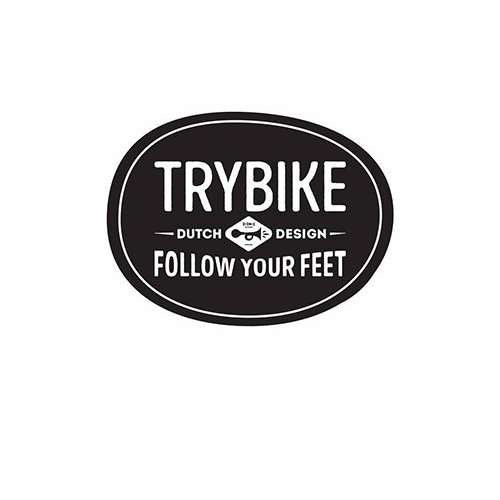 Trybike
Pim and Alex are two brothers and crazy about cycling. In addition to avid cyclists, they have been importers of many fun toys for the last 10 years, in particular toys on wheels, including walking bikes. They were not so happy with the products they imported. Quality, pricing and way of working. Stubborn as they are, with all the knowledge they have gained over the years, we have developed a balance bike that is perfect in their eyes. The Trybike. The bike lasts long, is durable and looks cool. Actually, they also wanted to have this as a child.

Dutch design
They have been developing for 1.5 years, have made 34 test models, 7 test pilots abused the Trybike brutally and then we were satisfied. Designed and tested in the Netherlands. Unfortunately, production is too expensive in the Netherlands or Europe, but we have found a small factory in China that makes the Trybike in a responsible manner. With respect for the environment and for people. They are proud of the factory in China and the employees. In the meantime they are actually just friends.

They make the Trybike as sustainable as possible with respect for our planet and for our fellow man. This started at the design stage by making a strong and qualitative product that lasts a long time. Also by choosing the right materials. As little plastic as possible and, for example, no cotton because growing cotton, organic or not, is extremely environmentally damaging. They use certified wood, recycled cardboard and only qualitative and safe materials. With the Trybike they are well on their way in terms of sustainability but not yet where they want to be. It can always be better and they always keep looking for those improvements.

Tips
If your child keeps the feet off the floor during (walking) cycling, it is an expert walking bike expert. Now you can also buy a real bike with pedals. If you buy a bicycle with pedals then leave the rear wheels in the store. The only thing that your child still needs to learn is to kick and brake. Balancing is no problem and after an hour of practice most children cycle.
Save the Trybike for your next child or pass on the balance bike to another child. That is only really sustainable.