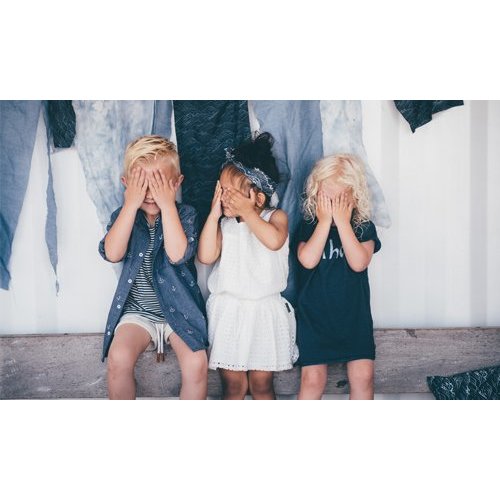 OTHER
Mrs. Strawberry offers children's clothing for stylish kids! The most beautiful items from, among others, Boumy , Sproet & Sprout and Donsje shop with us! Shirts, sweaters, shoes, bags, hair bands, socks, backpacks, caps or hats for your little one? Shop them here!
Clothing is much more than just pants and shirts. We have a wide range of the coolest bags and the coolest backpacks.
Backpacks and bags
Eef Lillemor has the cutest bags and backpacks. Is your child going to group 1 of the primary school? Find nice backpacks that fit perfectly into a bread bin and bottle. Also for the gym clothes we have perfect, easy-to-open bags!
Hats, caps, hair bands
Does your son already have a cool cap with his own name on it? Through us you can have such a fat cap made at Let's Rebel! And your girl then? A sweet hair band or sun hat? Liewood and Mies & Co have the cutest accessories.
Children's and baby's clothing
The children's clothing we offer can change brand by season. This is because we buy one collection at a time. If we find another brand by the time that the collection starts to run out, we sell it again.
Did you know that children's clothing is not always a reduced version of clothing for adults, but that it is becoming more and more? Various garments are actually made only for children. Examples include mittens, tights, petticoats, sundresses and rompers.
Children often have to be dressed warmer than adults. A baby regulates his temperature mainly through his head. The head of a baby is relatively large in relation to the rest of the body and covers 20% of the body surface. As a result, your baby will cool down sooner. Children's clothing will often be bought "on the growth", making it initially a little too big.
Shop children's clothing from the trendiest brands at Mrs. Strawberry.