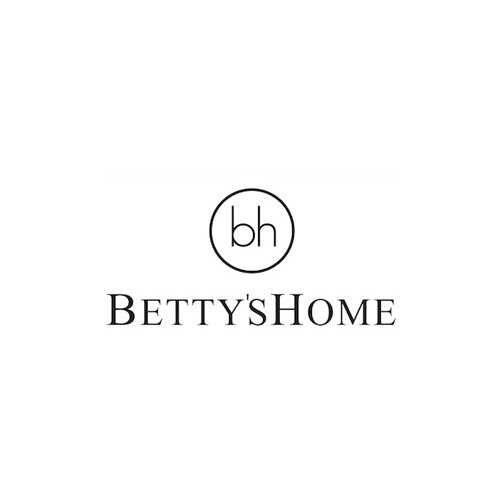 Betty's Home
Origin Betty's Home
The history of Betty's Home started many years ago with Beata and her husband Kamil. Their business is the result of a combination of passion and dreams, as well as an incredible determination to achieve the goal. Beata combined her love of sewing and making handmade things with Kamil's dream of owning his business. Although it was she who mainly came up with new products, the idea of ​​​​sewing a letter pillow came from her husband. At first it seemed too complicated, so she jokingly suggested that he could make it himself. To her surprise, he did. She never imagined that letter pillows would become their showpiece and that they would send them to different parts of the world. After all, she started with very simple designs, which she sewed at the dinner table in their small apartment in the beginning.
The first pillows went to their friends and family, but thanks to their loved ones and their recommendations, there was increasing interest and admiration for such a unique, personalized gift, which is simply a pillow in the shape of a letter.
They are proud to say that they were the first to introduce to the Polish market pillows in the form of letters, made of soft velvet, a fabric for which they are very popular today, but which was not known by a few years ago. other brands.
Years passed, their business expanded and their family grew. Betty's Home is their first child, but they are also the parents of three energetic and cheerful boys, Piotr, Filip and Julek.
They have had many difficult moments, where they wondered more than once if it was all worth it. But they believed and still believe in their products. They felt that their quality would always stand up for themselves. It is not for nothing that all the letters are sewn by hand. They take care of every detail and before introducing anything new, they sew and spoil all the elements. Therefore, the introduction of each new product takes several weeks or even months and the subsequent ideas wait in a long queue for implementation.
The team
Today, the Betty's Home team is made up of more than just Beata, Kamil and their sons. A large, close-knit team works with them on a daily basis and takes care of every part of Betty's Home. It is thanks to the employees that they can push everything forward and look for new development channels.
Products
Betty's Home isn't just about letter pillows. Each pillow is a personalized gift for a child or an adult. The letters sometimes accompany your family from the first moments of life. But Betty's Home isn't all letters. They also make velvet poufs and mattresses, floor mats and more. You will find all kinds of decorative items, such as garlands, stars and anchors, that make the house even cozier.
Their philosophy
Beata and Kamil love colors that they associate with childish joy and carefreeness. They try to reflect these qualities in what they do. They sew in Poland and work with local subcontractors.
They appreciate beautiful things with good quality and try to make the production sustainable. They don't have huge warehouses of stock and sew regularly because they want to make sure nothing goes to waste. That's why orders sometimes take a little longer than expected. Betty's Home has a great team working together. Everyone can share their ideas.