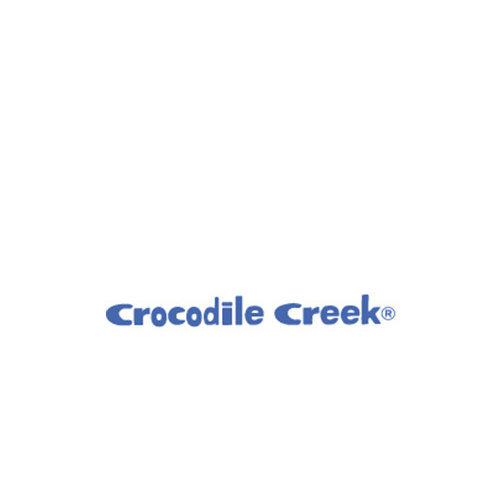 Crocodile Creek
Origin Crocodile Creek
Crocodile Creek was born in childhood memories. Play in the nooks and crannies of a tiny Indiana home on a tree-lined street in the shade of the steel mills. Play in a small garden with a green fence and a climbing tree and a green swing and a green sandbox. Play with childhood toys.

Get started. 1983. New York. In the city of possibilities and dreams, there was a chance meeting between two people on the Upper West Side. A shared idea of ​​Europe's wonderful toys. Thus a new company was born.

A new chapter. 1994. Indiana. Two brothers came together on the southern shore of Lake Michigan in the land of dunes and steel mills where the Potawatomi people once roamed. Years of learning and building together, then years in the North Carolina triangle. Years of challenge and change, years of growth and achievement; years of deep gratitude. After 36 years, more than 50 million toys and products have been brought to children in more than 50 countries around the world!

Journeys of discovery and connection. Traveling around the world, to the mountain villages of Italy and Switzerland, to the medieval walled cities of Germany and Spain, to the cities of America, east and west, north and south, to the cities and factories of Hong Kong, China, the Philippines, Sri Lanka and Thailand.

Crocodile Creek grew and thrived working with people all over the world. Working with designers, illustrators and photographers, shop owners and factory owners, salespeople, consultants, accountants and bankers, people who work in offices, warehouses and factories, people who drive trucks, drive boats and flying airplanes… all the while with the support from family and friends, an amazing network of people… hundreds, maybe thousands of people, working together to make a dream a reality, turn an idea into a business. All the great people over the years. People - the building blocks of Crocodile Creek. Yesterday. Today. Tomorrow.
Mission and vision
At Crocodile Creek, they believe that in today's moments lies the seed for tomorrow's possibilities. They believe that in many ways these extraordinary times are also times to dream, fantasize and build. They believe that these are also times for inspiration, discovery and creativity and that this moment in time is a time to care even more about the children in our world.
It is time to cherish them so that they may know the joy of today and the promise of tomorrow. It is a time to inspire them, so that they come to know the wonder of discovery, the pleasure of the imagination and the thrill of creativity. It is time to guide and educate them so that they will know the joy of connection and the satisfaction of learning and achievement.
The goal at Crocodile Creek is to create thoughtful, beautifully designed products for the children of our world, to care for all those we work with, to care for the world we live in and to continuously plant seeds for tomorrow, so that we and our world can flourish and prosper in the days and years to come. - Crocodile Creek