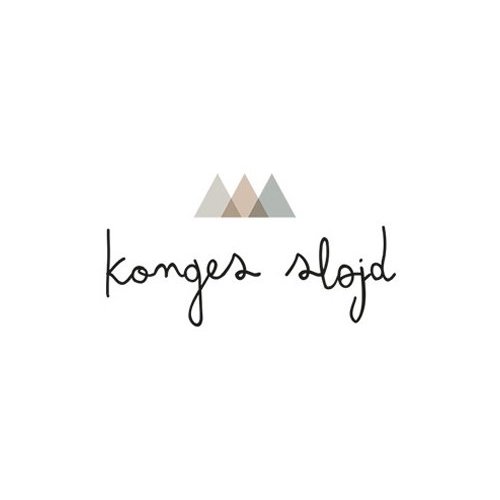 Konges Slojd
Konges Slojd
Konges Sløjd is based in Copenhagen and Denmark. They stand for quality, functionality and simplicity. The products are made in detail, and they guarantee that the items have 100% quality. Konges Sløjd go out of their way to make every day feel a little bit more magical. Sometimes the icing on the cake makes all the difference — even, maybe especially, when the dirty dishes pile up and you haven't slept for a year. They have created a universe of playful quality designs that nurture the wild, the varied and the perfectly imperfect life with children. It is clear that our children are our future. At konges Sløjd, they want to provide the best for both. They keep this mission very close to their hearts from day one. Konges Sløjd's ambitions are high, but also realistic.

Durability
Although the use of organic material is nothing new to them, they could finally validate their GOTS certification in 2021, but they will not stop here: they have developed a new sustainable design strategy for their constant exploration of more ecological materials and production possibilities.

From the beginning of Konges Sløjd, they have always relied on a close, trusting relationship with their suppliers. This guarantees the best quality of their products and ensures that they are produced under good working conditions. They want to build lasting relationships to improve their environmental impact and raise social standards throughout our supply chain. Konges Sløjd also works with several NGOs that focus on the well-being of children and their right to play and have a carefree childhood.

Everyone at Konges Sløjd benefits from the open-minded, diverse and warm culture. They promote the empowerment of all employees and partners and sincerely believe in the power of collaborative intelligence. Konges Sløjd encourages everyone to express their opinion and propose their wildest ideas.