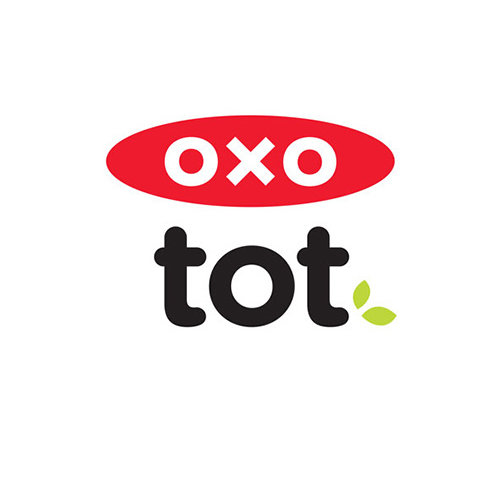 Oxo Tot
The brand
The OXO Tot brand comes from New York, America. It all started with the Good Grips brand (1990), which was intended to make working in the kitchen a little easier. Because many colleagues were pregnant at the same time, they started designing products for babies and children. Due to this development, the most convenient products are unknown to anyone. The products were meant to really help parents with parenting. Nowadays, children are more likely to drink independently and they learn to eat with cutlery at an early age. In addition, they get a good start with Oxo Tot, which gives them a small lead.
OXO Tot wipes box
We sell a beautiful wipes box from this nice brand. The OXO wipes box gray is the most handy box ever! I also have it on the chest of drawers (see photo 2) and on the dining table.

When you change your baby, you actually only have one hand that does the work, with the other hand you hold the legs. The box holds more than 100 wipes, which you can remove from the package in its entirety. The lid opens automatically when you push it. The baby wipes can be easily picked up one by one thanks to the separation plate. This wipes box has a lid with a silicone edge so that the wipes always remain moist.
The bottom of this box is heavy, so you can't just pull it in the air like any other wipes box (oh what an irritation!) And it has anti-slip on the bottom of the box, so the OXO Tot wipes box stays in place and it will not fall off the commode.