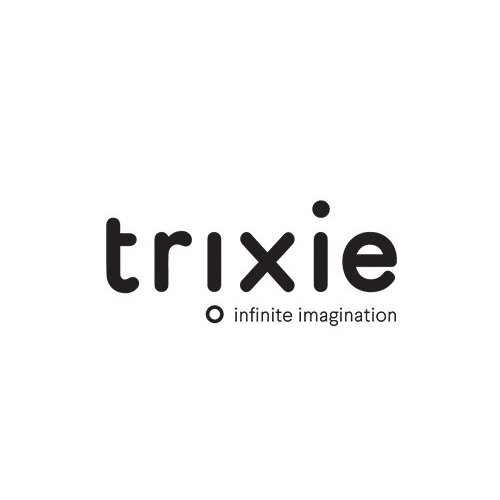 Trixie
The brand
Inspired by the endless imagination of children, Trixie creates a world that stimulates imagination. At Trixie, the infinite imagination of children is central. From infants to teens, children have boundless imaginations that they use to explore the world around them. With the extensive range of Trixie you can create a warm home that allows the imagination to flourish.
Trixie believes in a forward-looking and holistic approach. They themselves coordinate the entire design and development process to ensure that the developments are perfectly in line with their values. When designing, they find it important to understand and incorporate the needs of today's parents and children. They closely follow the world of young parents. This results in products that fit well with their lifestyle and that fulfill all essential product functionalities.
The holistic approach also includes a deep respect for the planet. Trixie believes that responsible choices must be made to ensure a healthy future for our grandchildren. That is why they only use high-quality materials and inform their customers about how to maximize the life of products. Thus, the products can withstand the tough love of your little ones and can be passed on for generations.
Trixie offers everything you need to welcome your little one, spoil your toddler or send your first grader to school! You can go to Trixie for all the necessities for toys, a cozy meal and handy accessories for when you are out. Colors are central. Carefully selected colors result in a range of products that combine beautifully, allowing you to create your own playground from which your imagination can run wild.
The vision
Trixie believes in the importance of responsible choices to ensure a healthy future for our children. They use the best fabric and production quality to ensure that the products can withstand the intensive use by your little ones. Since Trixie has a deep respect for our planet, all products are made from organic cotton.