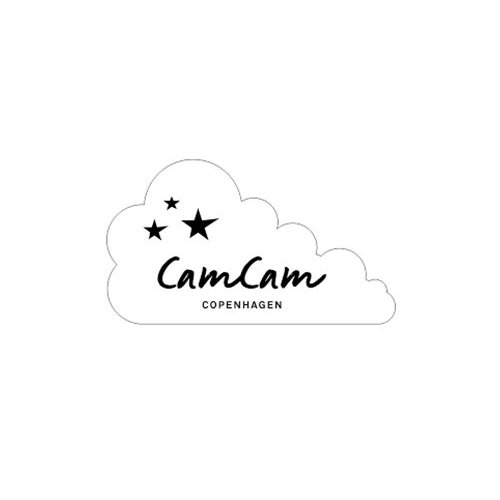 Cam Cam Copenhagen
The brand
The Danish brand Cam Cam Copenhagen was founded in 2012 by architect Sara Giese Camre. During her maternity leave she started furnishing the nursery. However, she couldn't find anything that suited her needs. What she couldn't find, she could possibly make herself!? Indeed, she began to design her own products. Sara realized that there was a huge market for children's products that would fulfill the wishes of both parent and child. Thus CamCam was born.
Japan & France
The Cam Cam brand is characterized by the high quality and beautiful prints, inspired by Japanese patterns and French refinement, combined with Scandinavian minimalism. A blend of romance and graphic simplicity is the recipe for Cam Cam's intriguing and timeless designs.

Cam Cam Copenhagen is a GOTS certified company that values good working conditions and good wages for its workers. Child labor is out of the question at Cam Cam Copenhagen!
All products are 100% eco-friendly and free of toxins and only colored with natural dyes.

What a success, Cam Cam is growing by the day! Take a look at the beautiful world of Cam Cam with products such as doll quilts, play balls, music mobiles, diaper bags, pacifier cords and much more. All products are made from organic materials and GOTS certified.