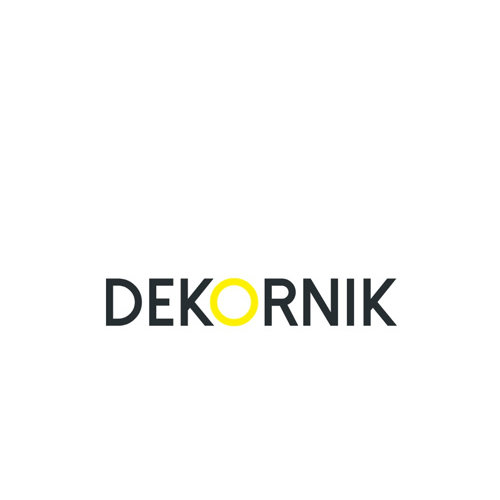 Dekornik
Origin Dekornik
The history of companies usually starts with one person. And so it was in the case of Dekornik. Kasia 'Bachor', a graphic designer by profession and vocation, lands in 2009 with her boyfriend Maciek at the Charles de Gaulle airport in Paris. Their romantic escapade becomes the start of a business idea. Kasia is fascinated by the multitude of beautiful decorations in Montmartre's small boutiques. After arriving in Poland, she decides to create a brand that will implement this charming French design in Polish apartments. Thus, on December 1, 2009 Dekornik was born. From that moment on, Kasia designs all the patterns, while Maciek watches over the production location.

Dekornik gains recognition in the Polish market and the projects appear in prestigious magazines.
After five years, Paulina "Młoda" joins the Dekornik team and revolutionizes the way the company works. Together with Kasia, they decide to do only what gives them the most pleasure, which is… furnish children's rooms. From 2014, Dekornik shifts to children's rooms and only designs stickers and wallpaper for the little ones. The girls also decide to collaborate with other graphic designers whose work they appreciate and whose personalities they adore: Kasia Goraj Stróżyńska, Magda Nowakowska, Ewa Najwojczyk.
They currently operate on the Warsaw-Palermo line, although the company's headquarters is still located in a charming and green corner in the center of Warsaw. Kasia is the creative force of Dekornik, while Paulina is the master of marketing.
Dekornik is the most recognizable brand of Polish wallpaper and wall stickers. It is also present in several European markets.
Products
Dekornik has a beautiful range of wall stickers and wallpaper for the children's room. The designs vary from sweet floral prints to cool dino wall stickers.