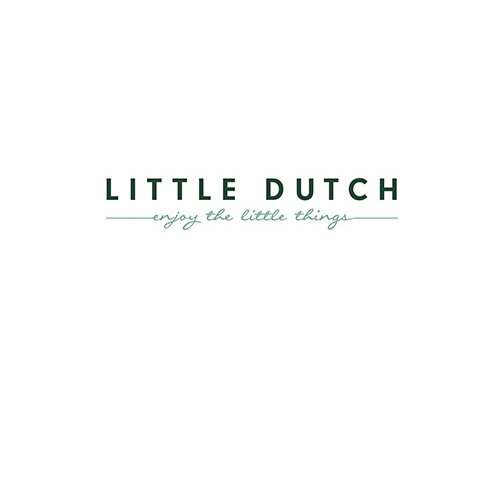 Little Dutch
The emergence
Since its foundation, Little Dutch has grown into an established name at home and abroad. The mission is to create functional, safe, high-quality essentials and lifestyle products with an attractive appearance thanks to the unique finish. With the extensive product selection of Little Dutch it is possible to provide the children's room with a beautiful styling with great ease.
About Little Dutch
Little Dutch is a Dutch-born brand for babies, toddlers and preschoolers. For over ten years, their in-house design team has been creating a wide collection of versatile products that are equally interesting and practical. For at home or on the go. Things to keep for yourself or to give as gifts. Little Dutch designs are an enrichment for growing children and parents who educate.
From toys and bedding to essentials and decoration. Little Dutch ensures that every product is a real treasure. They think about the little ones as much as they follow the wishes of their parents. The products have a timeless sense of style, are fun to play with and completely safe for children.
Little Dutch is committed to supporting both parenting and everyone's development
child as much as possible, whatever the day brings. Our designs are as functional as they are fascinating. They sparkle joy, add comfort and bring convenience. Little Dutch makes everyday happiness happier.
Mission
Little Dutch is all about love and family. About everyday rituals or unexpected moments. About daily routines and new adventures. From playing and sleeping to caring and entertaining.
With beautifully designed, comfortable quality products, they strive to make every small or big step in a child's development more enjoyable, and they hope to support both mothers and fathers in the many challenges of parenthood.
Vision
Little Dutch is an endless pursuit of family happiness. Their dream is to be a worthy addition to growing children and their parents day and night. During early childhood, Little Dutch wants to inspire with versatile and loving products that bring more happiness to the first years of every child's life.