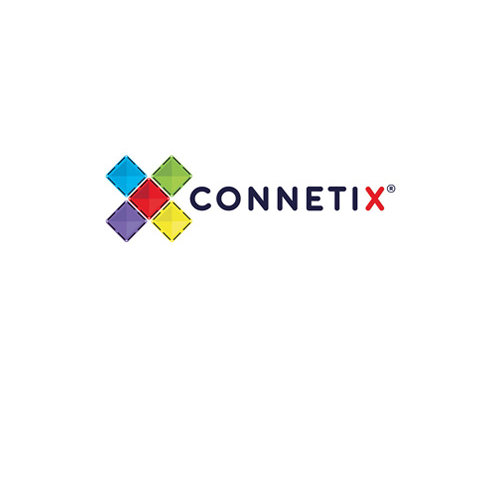 Connetix
Origin of Connetix Tiles
Connetix Tiles was officially launched in June 2019 by two families who met when their children started primary school together. After seeing how their kids not only enjoyed playing with magnetic tiles but also learned as they did, they decided to create their own version that was strong, safe and offered brighter refractions than the current tiles on the market. They love to build big at home and share their creations via social media.
The people behind Connetix Tiles
Brea is an experienced primary school and Masters graduate kindergarten teacher and mother of three young children. Brea has a passion for learning through play and a love for quality, open-ended toys that grow with your kids!
Dave is a businessman with a strong financial and entrepreneurial background. Having worked in engineering firms as a mechanical designer for 5 years, Dave has extensive experience manufacturing and shipping products and understands what it takes to bring a quality product to market. Dave has two young children who love to play with their Connetix wherever they go (yes, they bring a travel pack for dinner!)
The products
Open-ended toys not only help develop a child's imagination and creativity, they also grow WITH the child as they learn and develop and the game evolves. A simple ball designed by a younger child can become a complicated creation for an older child with more detailed engineering. If you haven't discovered the inspiring playover ideas on our Instagram from game lovers around the world, they highly recommend that you do!

Connetix Tiles prides itself on producing a quality product that will last for years in homes around the world. The tiles are made of non-toxic ABS plastic that is BPA, lead and phthalate free. All tiles are also sealed and riveted for extra security and our unique beveled design ensures Connetix is strong while creating beautiful clear refractions. Connetix is an Australian company manufactured in China and we take the safety of our products very seriously. All necessary tests and approvals required to sell Connetix have been completed.

Connetix started with the launch of our 62-piece Rainbow Starter Pack and has since expanded to include many other packs in our Rainbow range.