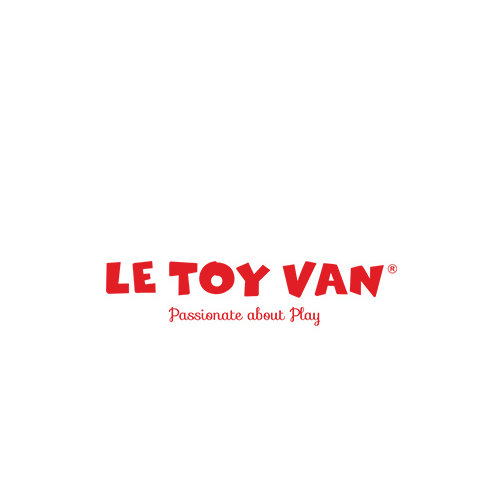 Le Toy Van
The brand
Le Toy Van is a small family business with a big heart. They believe that young people should enjoy and experience maximum enjoyment. That's why they make imaginative toys, designed in England with a touch from France from 1995. Specially made from sustainable materials. The toy encourages creative long play and will quickly become family favorites.
The unique designs, the multi-award winning, hand-finished toys are a real investment in play, for generations to come.
The emergence
In 1995, Le Toy Van was founded in Surrey, England to design and manufacture high quality traditional wooden toys and contemporary styling. In the last 25 years, Le Toy Van has become a trusted partner in the world of wooden toys. The award-winning toys are now available in over 50 countries worldwide.
Founded by Georges Le Van, and later together with his son Steven Le Van, the Le Toy Van team has grown and the brand now has over 150 years of experience in the toy industry. Inspired by the knowledge that little children have small hands but great imagination, Le Toy Van is passionate and proud to design innovative toys that encourage early learning and role play.
The products
Le Toy Van toys are ethically made by trusted partners and certified by the ICTI & ISO 9001 quality mark. With a reputation to keep, extensive quality, safety and sustainability programs and certification are carried out. Using natural materials including quality, supple rubber wood and a range of techniques from hand screen printing to watercolor, the detailed hand-finished toys are unique and loved by little hands.
Le Toy Van toys are developed in England by an experienced creative team. All toys are designed with strict EN-71 & ASTM safety standards.
The internal quality team ensures the high-quality products for which Le Toy Van is praised.