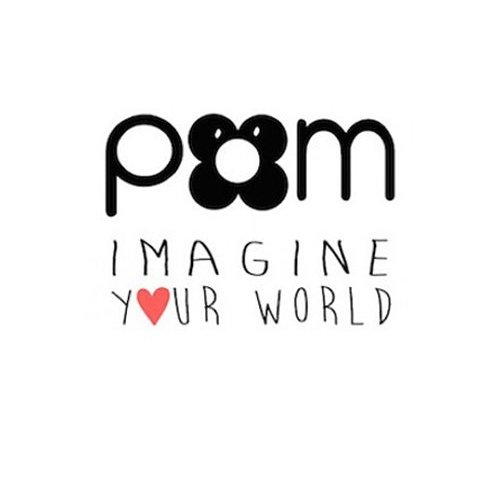 Pom le Bonhomme
Origin Pom
Behind the brand Pom Le Bon Homme is a true creative artist, Roxane Bondono from France.
This young mom is part of the first generation of bloggers. Her blog featured many tutorials (DIY) and the design of her home. The POM brand arose from this; cheerful, sparkling articles ...
Pom, stickers all original and completely trendy
Products
Pom is a brand of accessories and decorative objects created in 2011. Each product is inspired and tested by the 2 girls of the design department: Maëlys & Chloé. All items are completely handmade in La Ciotat, France, including the full range of wall decals.

The vinyls used for the manufacture of wall stickers come from a Belgian company that prefers environmentally friendly materials. The wall decals are guaranteed without chrome and lead and meet Reach & Rohs standards. They are harmless to our children and the environment.

Pom le Bonhomme packaging, instructions and labels are made from 100% recycled and recyclable paper.