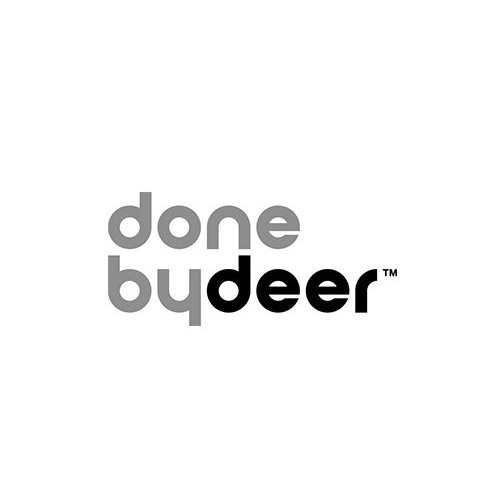 Done by Deer
Done by Deer

Done by Deer is a Danish company founded in December 2014. They design modern lifestyle products for families with babies and toddlers.
Done by Deer's interiors and toys combine great design, innovation and a bold use of contemporary colors to make every item outstanding. Fits easily with the rest of the decor.
They combine modern Scandinavian design with features that are fun and playful for children. All their products are designed in-house in Denmark and of course rigorously tested to meet strict European safety standards.
They are 100% friendly in everything we do, starting with designing products that put a smile on your face, finding suppliers with similar values to ours and creating a friendly working environment within the company and with all our business partners. Done by Deer strives to do their best 100% of the time.
Helene Hjorth

Done by Deer was started by Danish designer Helene Hjorth (Hjorth means deer in Danish) and her design team. They have a special ability to recognize modern design trends and turn them into 100% friendly items that not only capture the imagination of children, but are also modern design pieces for the home.
Helene and her design team are constantly challenging themselves and their designs to innovate and make each product stand out. Nothing is left to chance and the deer is in every detail at Done by Deer.