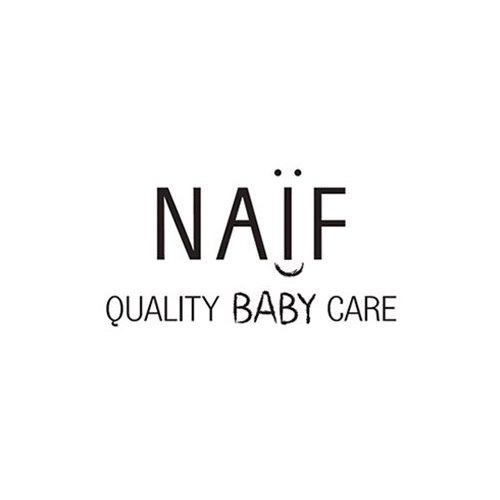 Naïf Care
Origin Naive Care
When Jochem and Sjoerd both became fathers for the first time in 2013, they discovered that even baby care contained harmful ingredients. So Naïf was born: natural care for Baby & kids, with only ingredients that baby's skin really needs and that are not only good for the skin, but also for the planet. Nothing more, nothing less. Soon adults also turned to Naïf care products. There is now a natural range for young and old. Because you too are entitled to good, simple, natural skin care.
But why that name?
They are called Naive, because every child is naive by nature: honest, open-minded and innocent. They would like to keep it that way. That's why they use mild, natural ingredients, such as avocado and sweet almond oil. All products are dermatologically tested, hypoallergenic and PH neutral to the skin.
Natural ingredients
Difficult words don't moisturize. That is why they only use the most natural ingredients such as avocado oil, tomato extract, coconut fibers and calcite from Dutch drinking water. Some of the ingredients come from the Netherlands, such as tomatoes, calcite, apricots, sunflower oil and rosemary. For other ingredients such as avocado oil and macadamia oil, they opt for the most sustainable alternative and strive for a transparent raw material plan. Including life cycle assessment. This means that they can map out the impact of the products on the planet.
B-Corp
Naïf is B-Corp certified. That's huge! This means that Naïf is committed to a better world when it comes to social impact, responsibility, transparency and sustainability. All the products are natural, sustainable and vegan. And as they said: no ingredients that can harm people and the planet. If they look at the outside, all the packaging is made of bioplastic based on cane sugar. Together with the Plastic Soup Foundation, Naïf contributes to raising awareness of the effects of plastic on nature. They contribute to that with love.
Vision
The philosophy behind Naïf is simple: do good. What this means? They make skin care products that respect and protect the purity of people and the planet. They want to leave the place where we were born better than how we found it. Not only for themselves, but also for the next generation and to give them a basis in which they can choose Good Care. This is not only in the ingredients, but also in the packaging, shipping methods and how they work at Naïf Care HQ.