Voor 2-jarige kindjes is het soms lastig om een leuk en origineel cadeau te vinden. Kindjes van twee dartelen nu vrolijk rond en beginnen te tellen, oefenen met vormen, kleuren herkennen en het na-apen van de ouders. Een eigen keukentje, speelgoed schoonmaaksetje of gereedschap geeft je kind de kans om vaardigheden te oefenen uit de 'grotemensenwereld'. Daarom hebben wij nu een super handige guide met tips om je te helpen bij het zoeken van de perfecte cadeaus voor de kleintjes van 2 jaar!
Grove motoriek
Lekker buitenspelen en fietsen. Je kindje vindt het vast geweldig om de buitenwereld te ontdekken deze fietsjes zijn daar perfect voor. Zo is buitenspelen nog leuker! Laat ja kleine eindeloos spelen met deze geweldige items.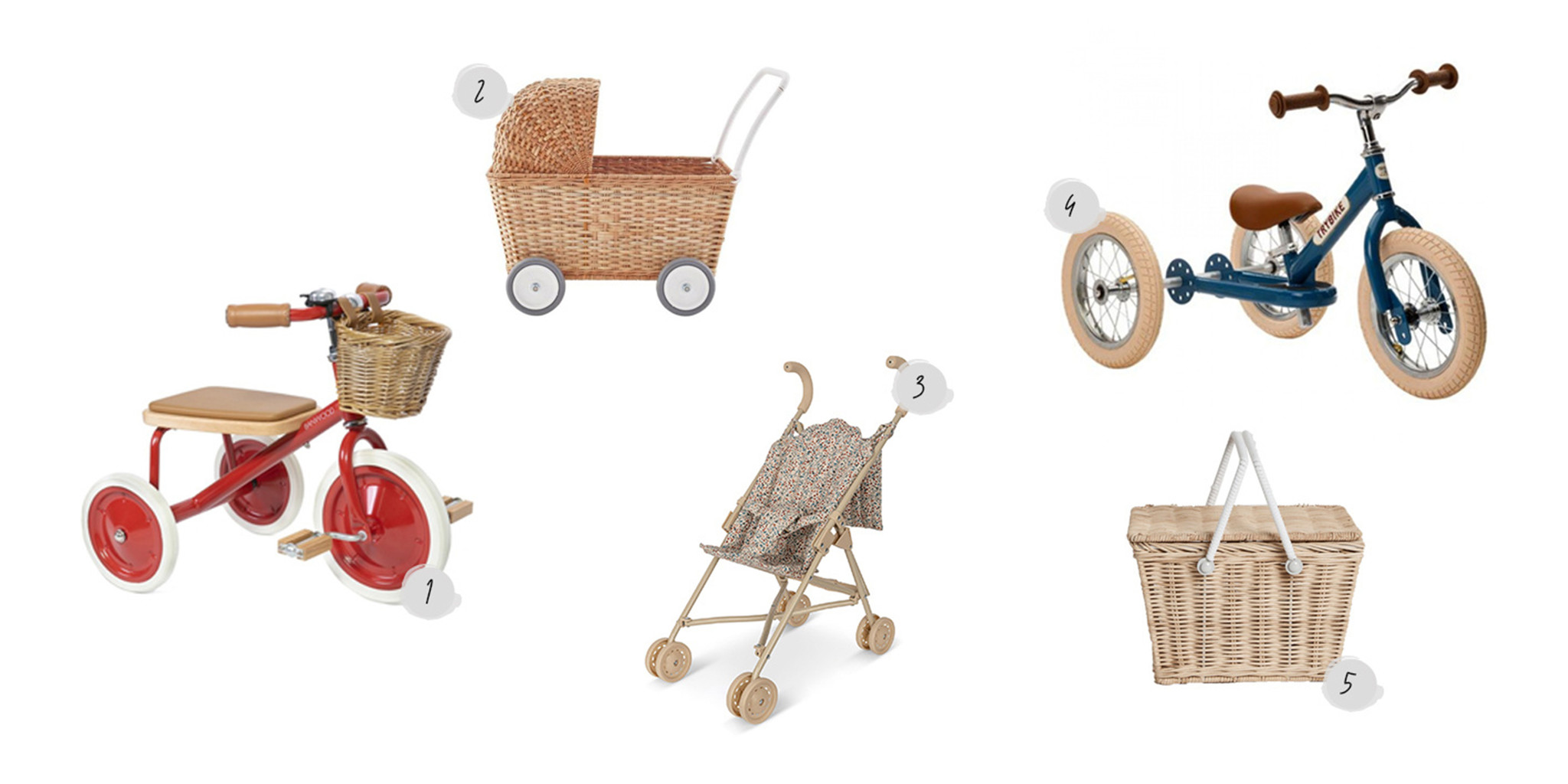 1. Banwood trike 2. Olli Ella poppenwagen 3. Konges sløjd buggy 4. Trybike steel vintage driewieler 5. Olli Ella picknickmand 
Fijne motoriek
Lekker spelen met stoepkrijt? Of met de geweldige rijgkralen van Trixie? Dit hippe speelgoed is super voor het stimuleren van de fijne motoriek. Denk hierbij aan het voelen, aanraken en vastpakken van voorwerpen. Door kleine spulletjes vast te pakken leert je kindje nieuwe dingen te ontdekken.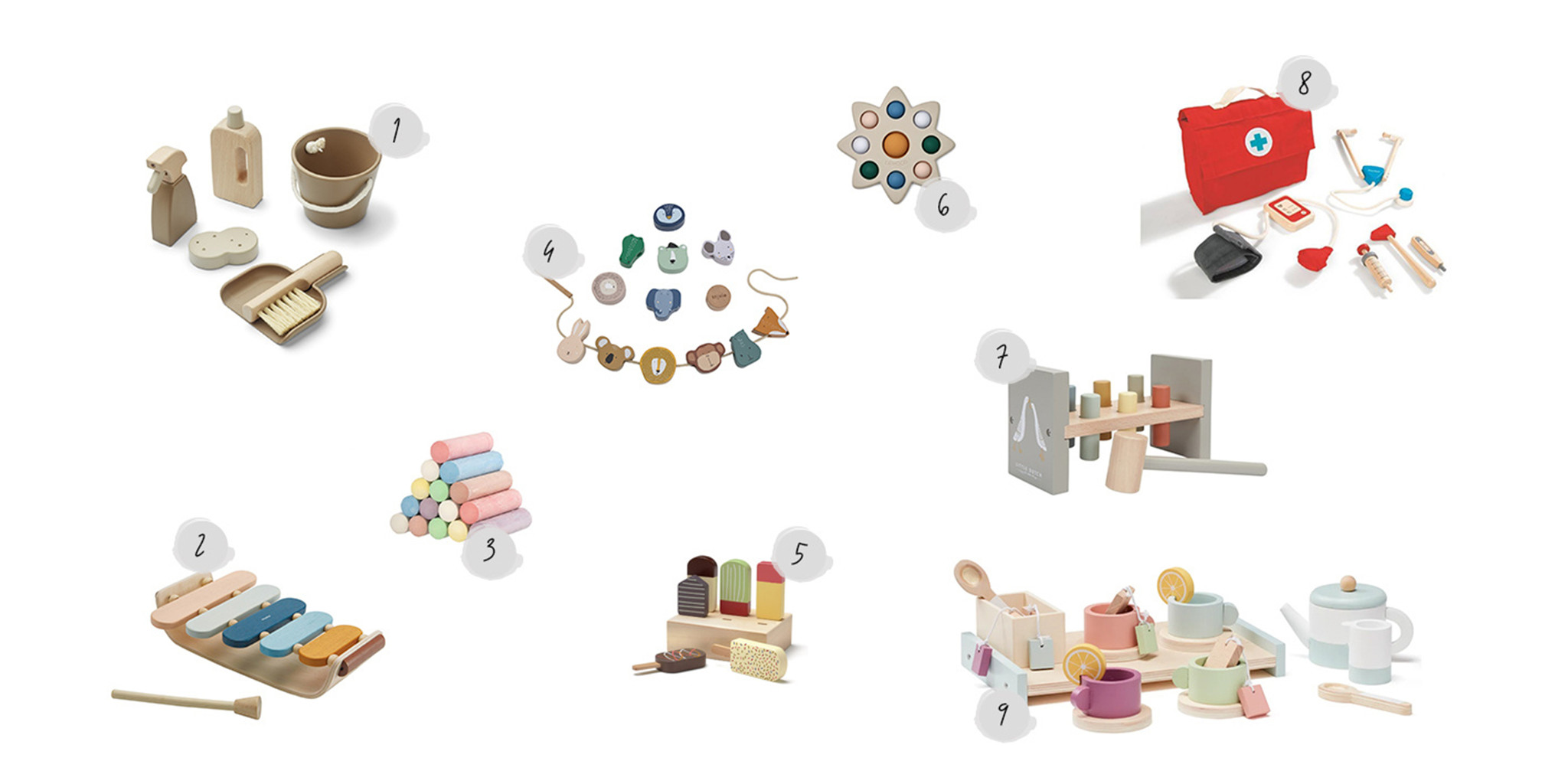 1. Liewood schoonmaakset 2. Plan Toys Ovale Xylofoon 3. Goki stoepkrijt 4. Trixie houten rijgkralen 5. Kids Concept speelgoed ijsjes 6. Liewood press toy ster 7. Little dutch hamerbank 8. Plan Toys Dokterskoffer 9. Kids Concept thee set
Tafelen
Tafelen doe je natuurlijk met deze stijlvolle en unieke items. Op deze manier is eten en drinken een feestje! De leukste merken zijn daarom te vinden bij Mevrouw Aardbei.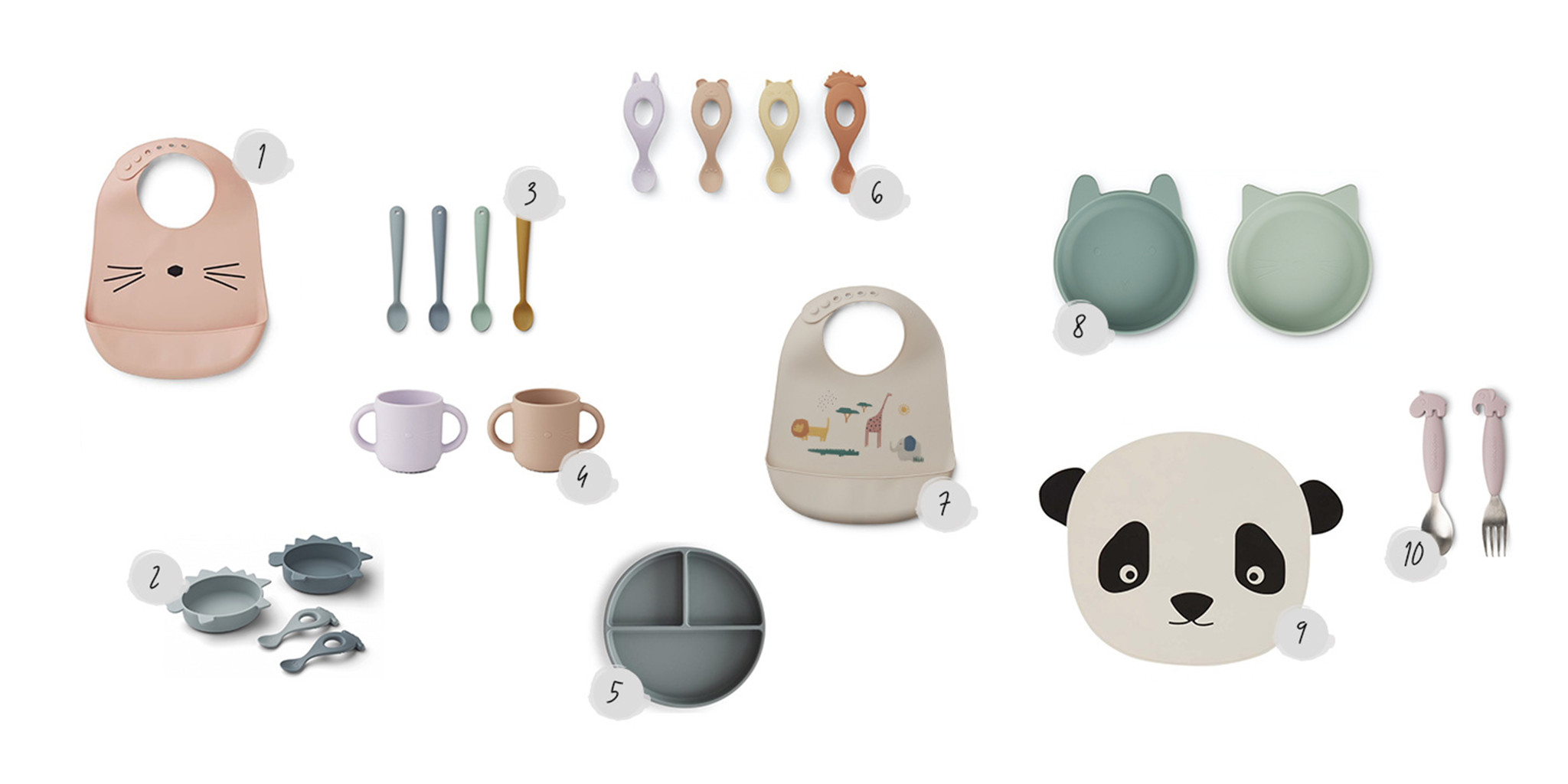 1. Liewood tilda bib cat 2. Liewood Evan siliconen hapjesset 3. Liewood Siv lepels 4. Liewood gene siliconen beker 5. Mushie siliconen bord met zuignap 6. Liewood Liva siliconen lepels 7. Liewood Tilda siliconen slab safari 8. Liewood Vanessa siliconen bowls 9. OYOY placemat Panda 10. Done by Deer easy-grip lepel en vork
Boekjes
Kinderen beginnen al vroeg met kijken en wijzen naar de mooiste illustraties in boeken en leert daarmee van jou de bijbehorende woordjes. Op deze leeftijd gaan kindjes proberen de woordjes zelf te zeggen. Voorgelezen worden is natuurlijk ook heerlijk, je kindje krijgt steeds meer geduld en gaat begrijpen wat je vertelt.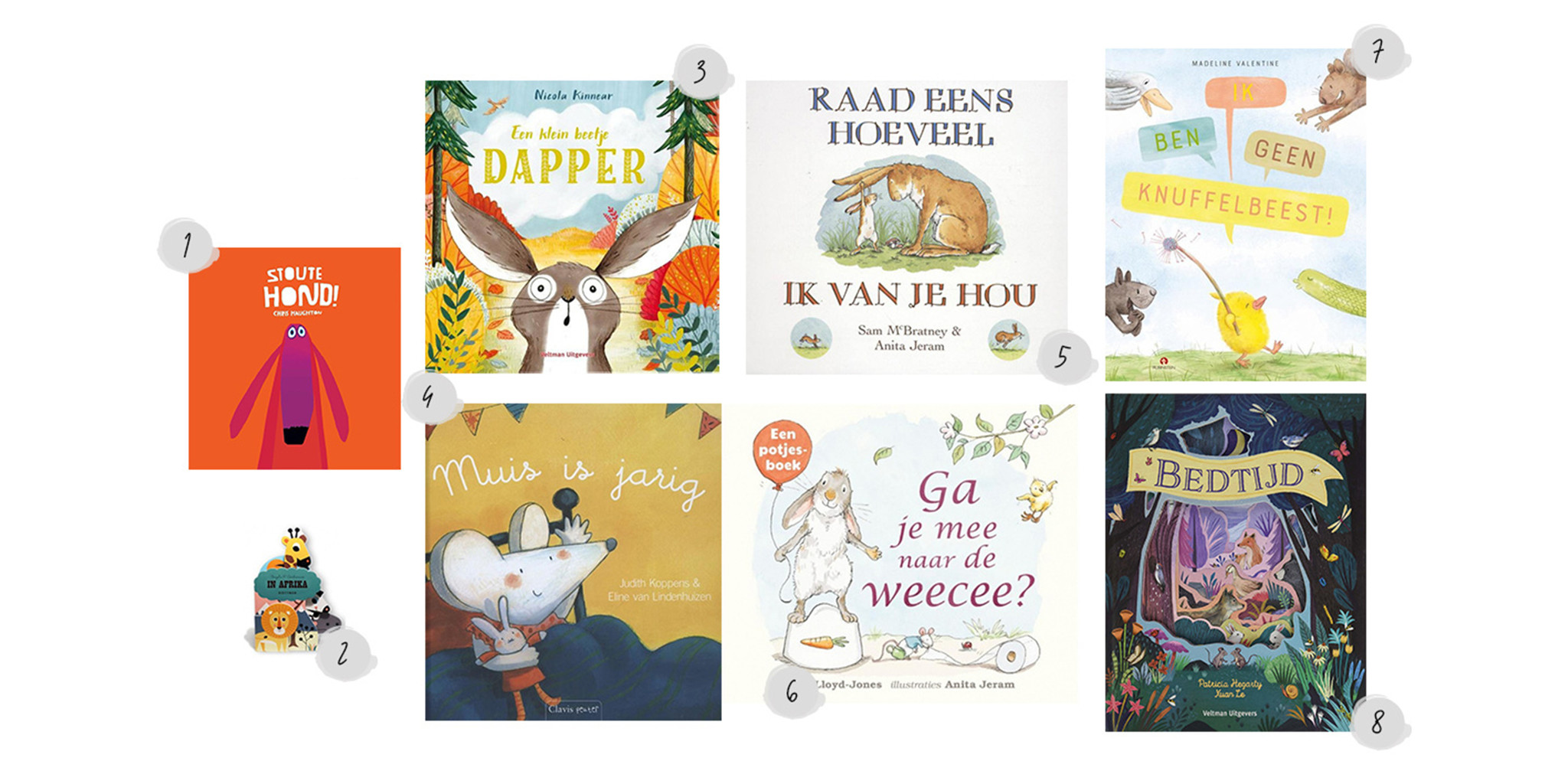 1. Boek stoute hond 2. Boek In Afrika (3D boekje) 3. Boek een klein beetje dapper 4. Boek muis is jarig 5. Boek raad eens hoeveel ik van je hou 6. Boek ga je mee naar de weecee? 7.Boek Ik ben geen knuffelbeest 8. Boek bedtijd
Speelgoed
Geef kinderen de kans om zelf ontdekken, om zich groot en verantwoordelijk te voelen. Jongen of meisje? Dat maakt niet uit!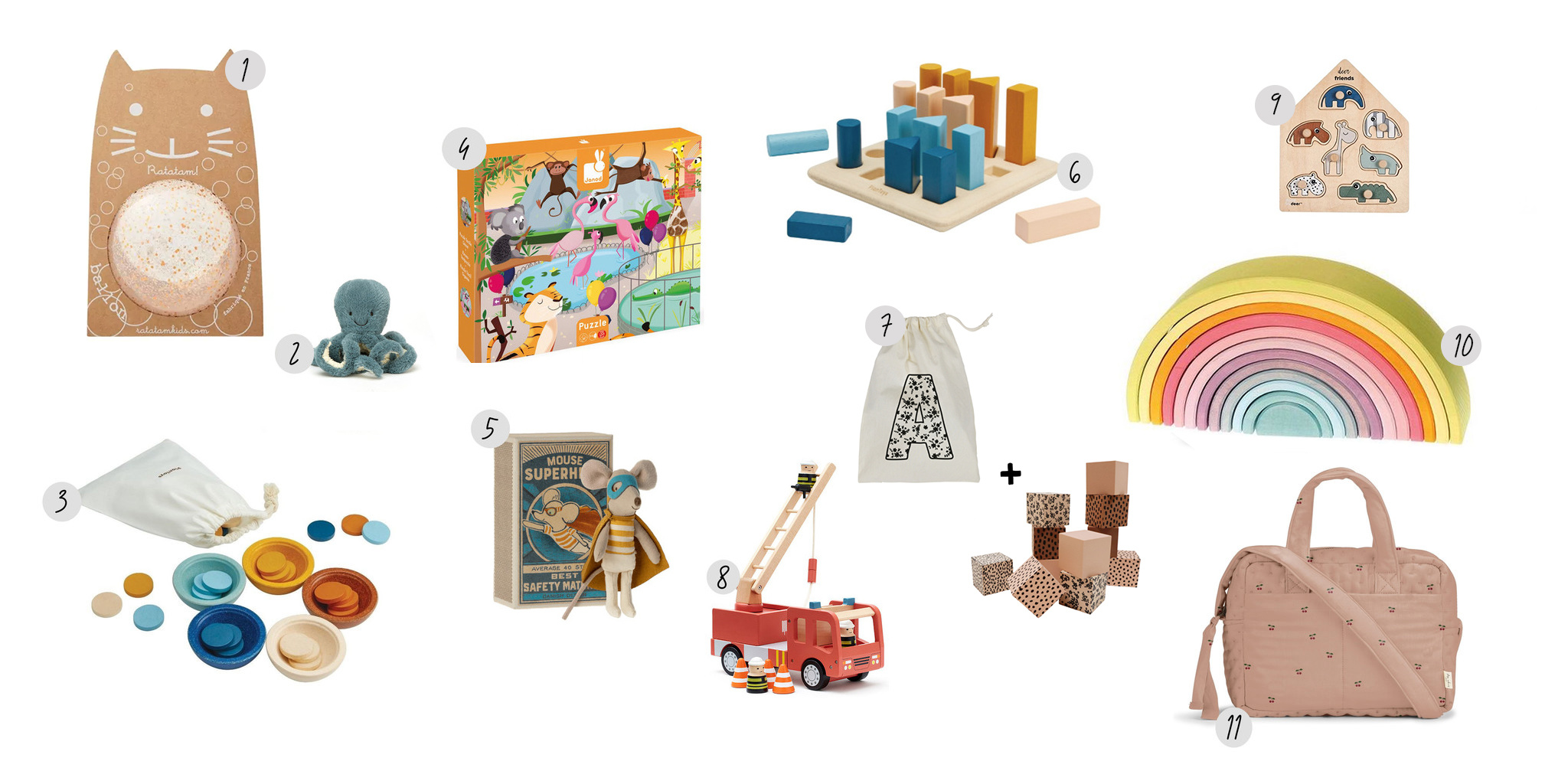 1. Ratatam bubbel bal 2. Jellycat knuffel baby octopus 3. Plan Toys sorteer en tel bakjes 4. Janod voelpuzzel een dag in de dierentuin 5. Maileg super hero muis kleine broer 6. Plan Toys geometrische peg bord 7. VanPauline foam blokken 8. Kids Concept brandweerauto 9. Done by Deer houten puzzel friends warm 10. Grimm's Toy's large pastel rainbow 11. Konges Sløjd poppen luiertas