Je zevenjarige word alleen maar wijzer en denkt steeds logischer na. Het kind gaat alweer naar groep 3 of 4 en maakt enorme sprongen in de ontwikkeling. Er gaat een hele nieuwe wereld voor hen open wat hun nieuwsgierigheid prikkelt. Het is leuk als je kind met speelgoed speelt waar hij ook nog wat van leert. Ze houden er bijvoorbeeld van om creatief bezig te zijn. Kijk verder voor de leukste cadeautips van Mevrouw Aardbei voor je zevenjarige!

Spelen
Speelgoed dat de creativiteit stimuleert is op de leeftijd van 7 jaar zeer welkom. Het ontdekken van nieuwe dingen is interessant voor je kind, met bijvoorbeeld de verkleedkleding van Souza. Ook maakt bijvoorbeeld een gepersonaliseerde bal het buitenspelen nog leuker!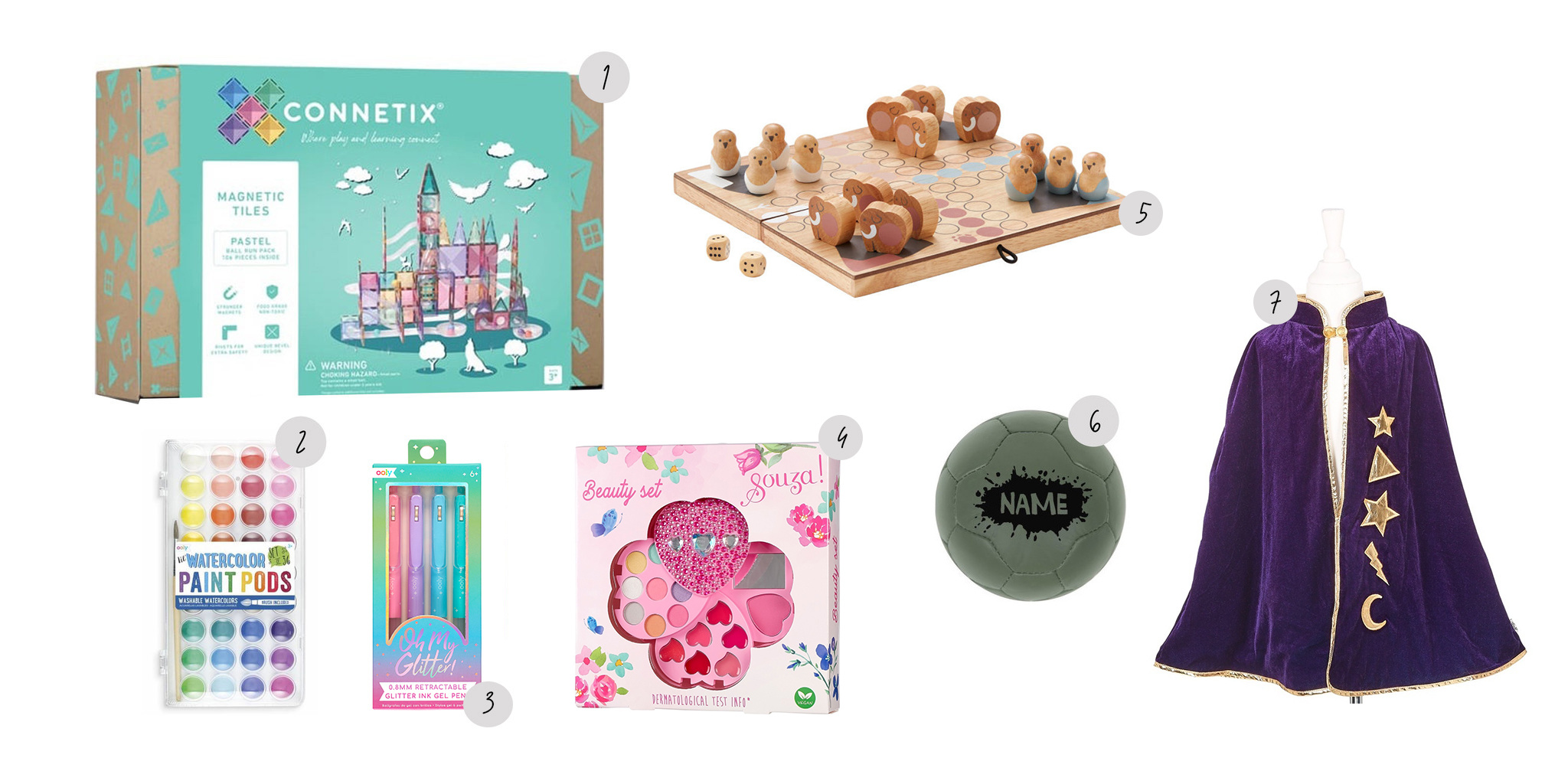 1. Connetix magnetische tegels pastel ball run2. Ooly waterverf doosje 3. Ooly Gelpennen 'Oh my glitter'  4. Souza make up set beauty 5. Kids Concept bordspel 6. VanPauline bal 7. Souza tovenaarscape David


Slaapkamer
De slaapkamer van je zevenjarige is een veilige plek om even terug te trekken. Ook kan het zijn dat het 's avonds moeilijk is om je kind naar bed te krijgen. Wanneer hij/zij een fijne kamer heeft kan dit een minder groot probleem worden. Een leuk cadeau is bijvoorbeeld een make-over van de kamer, een leuke knuffel of een hemeltje waar je kind zich helemaal veilig onder zal voelen.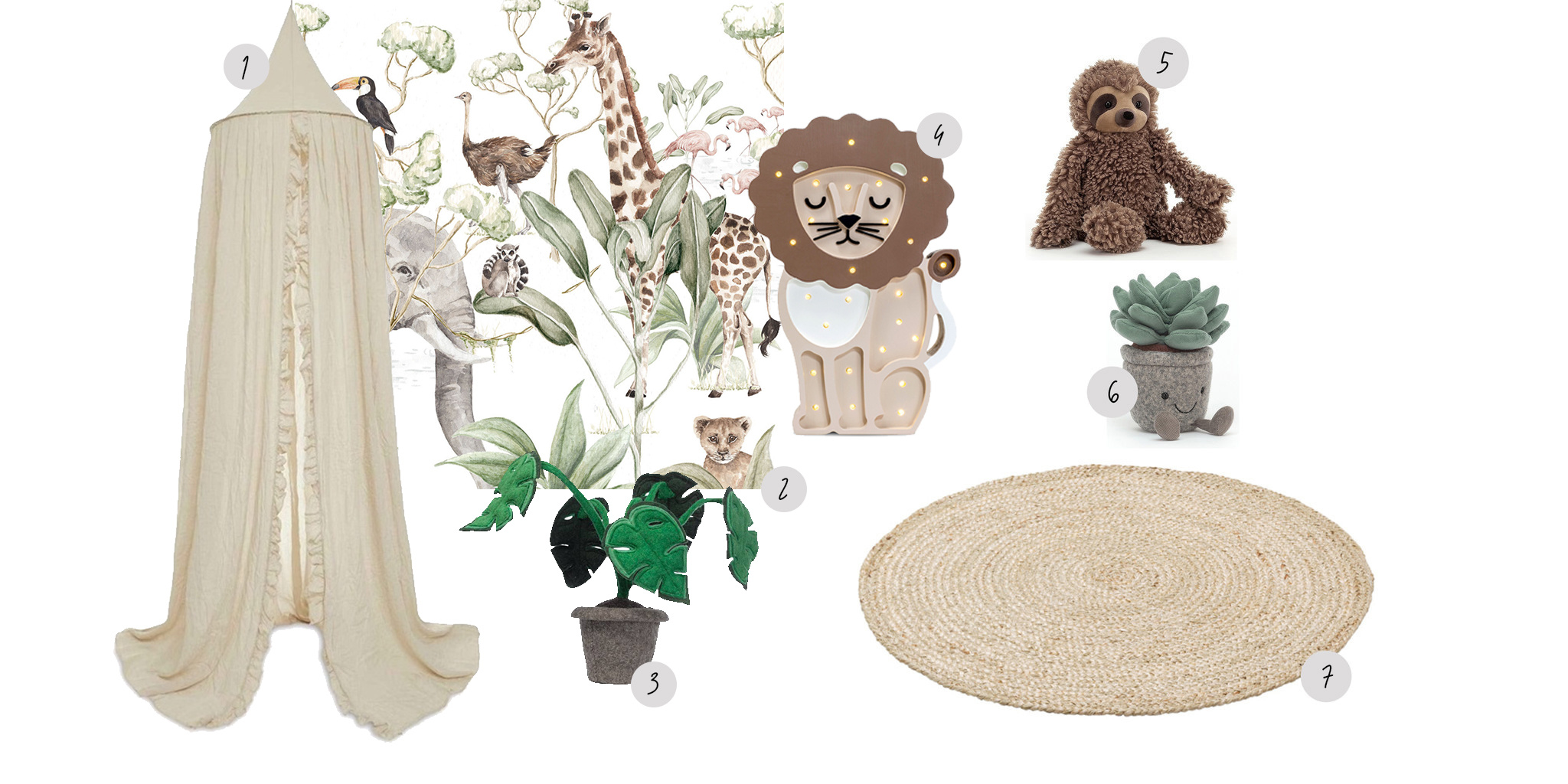 1. Jollein hemeltje vintage ruffle 2. Dekornik behang - savanna 3. KidsDepot Monstera decoratie plant 4. Little Lights lamp lion Kenya Coffe 5. Jellycat knuffel Cicero sloth 6. Jellycat knuffel Silly Succulent Azulita 7. KidsDepot vloerkleed jute rond naturel


Voor onderweg
Wanneer je onderweg bent wil je niet dat je kind zich verveelt. Daarom is het handig om wat leuke spulletjes mee te nemen die zullen zorgen voor vermaak. Neem al deze spulletjes mee in een mooie rugtas. Een poster om te tekenen voor onderweg voor onderweg is natuurlijk altijd leuk.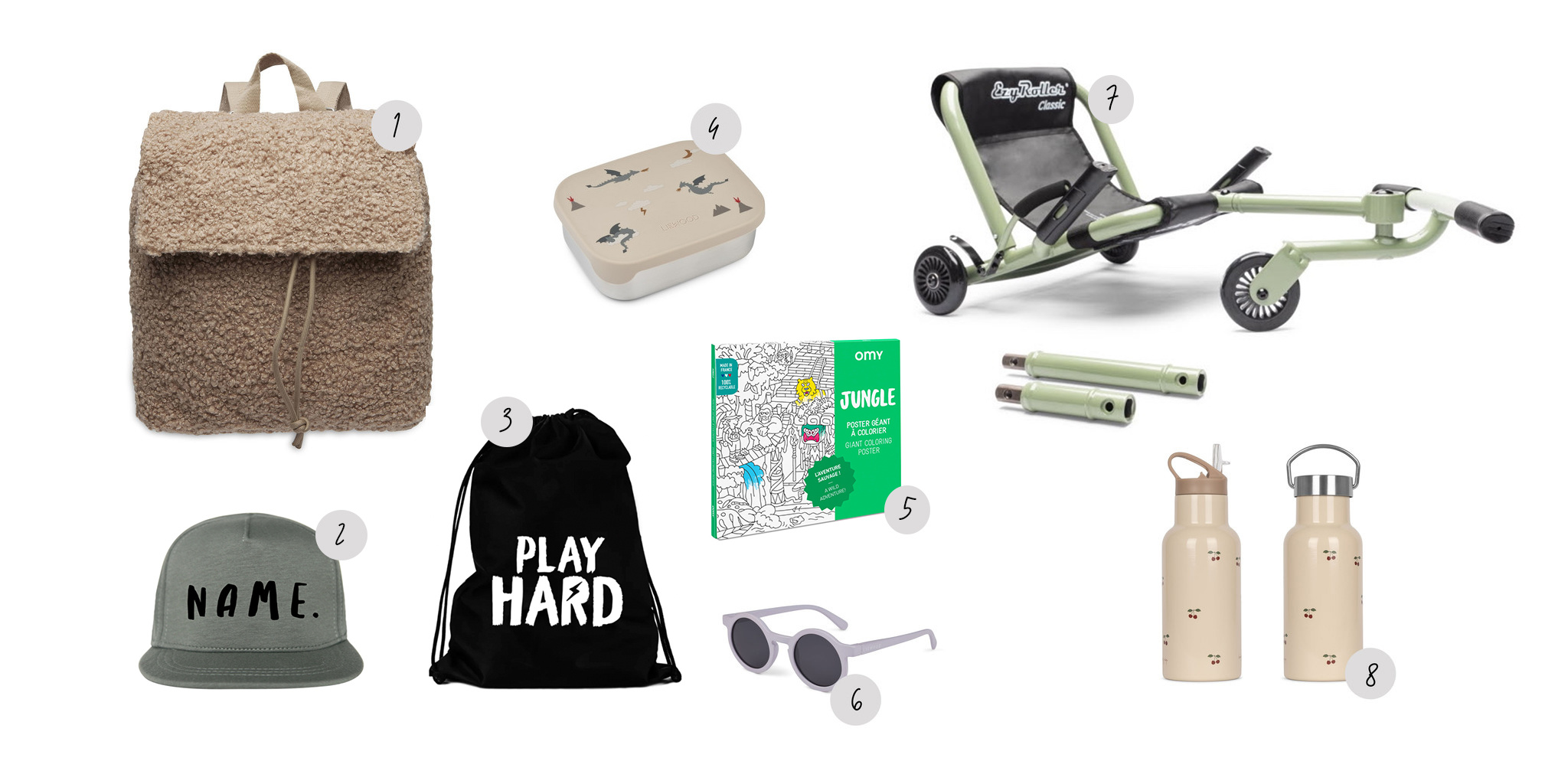 1. Jollein rugzak boucle 2. VanPauline cap handwritten name 3. VanPauline Gymtas Play Hard 4. Liewood Arthur lunchbox Little dragon dark sandy mix 5. OMY jungle kleurposter 6. Liewood Darla zonnebril 7. Ezyroller khaki groen 8. Konges Sløjd thermosfles cherry

Leerzaam
Wanneer je 7 jaar bent leer je van alles, zowel op school als in het dagelijks leven. Een zevenjarige kan al wat meer klokkijken; naast de hele en halve uren kan hij nu ook kwartieren aflezen. Je kan op deze leeftijd je kind ook laten sparen. Leren is heel belangrijk op deze leeftijd. En hoe mooi zou het zijn om je kinderen wat te leren op een leuke manier?!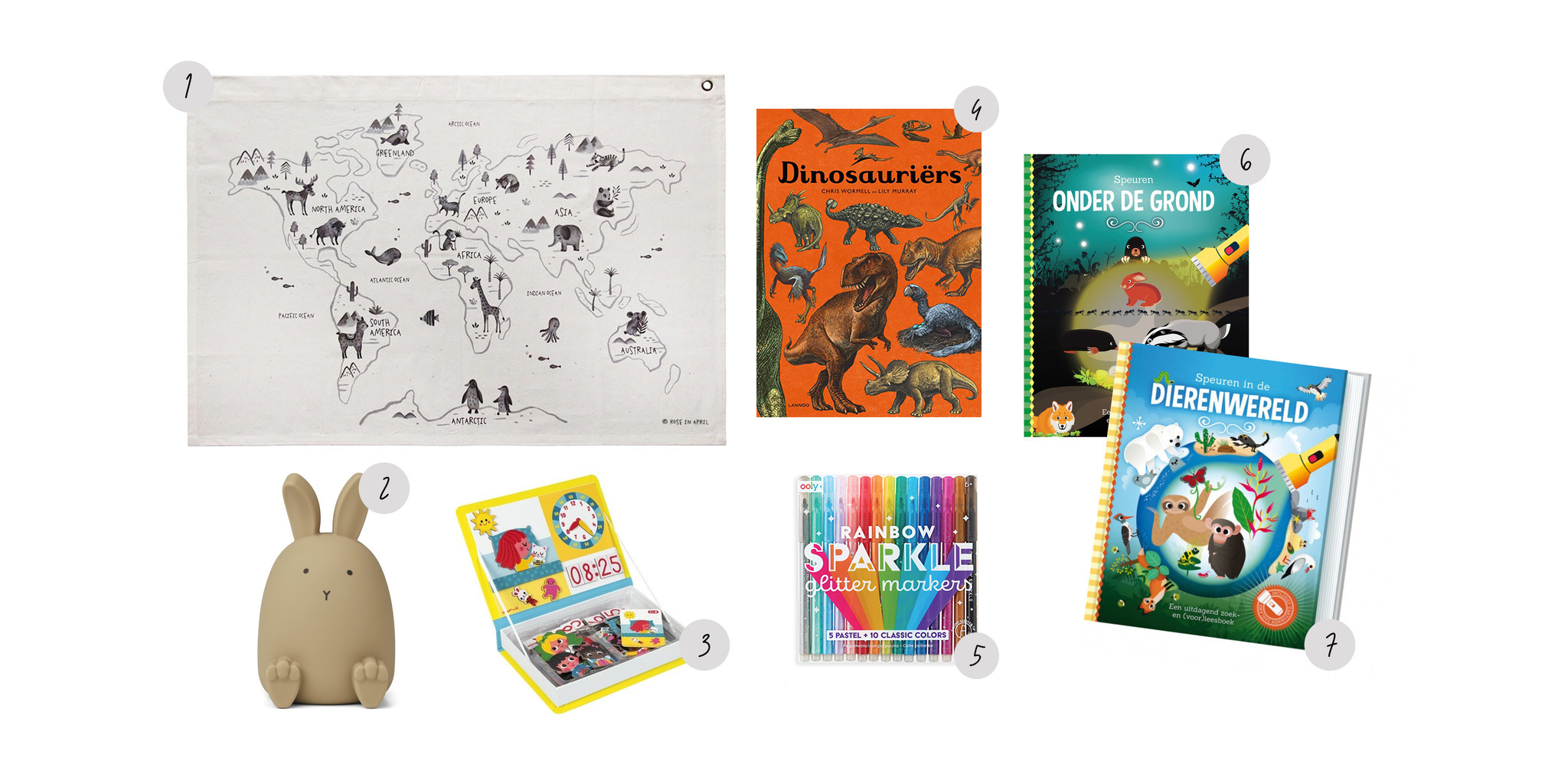 1. Rose in April wandkleed wereldkaart 2. Liewood Palma siliconen spaarpot rabbit oat 3. Janod magneetboek klok kijken 4. Boek Dinosauriërs 5. Ooly regenboog glitter markers 6. Boek Speuren onder de grond (zaklampboek) 7. Boek Speuren in de dierenwereld (zaklampboek)