Een cadeautje bestellen en direct laten versturen naar de juiste ontvanger? Dat kan!
Wij bieden jou de mogelijkheid om een cadeautje rechtsreeks naar de juiste ontvanger te sturen. Dit cadeau is dan bijvoorbeeld een verjaardagscadeau, kraamcadeau of een cadeau om iemand beterschap te wensen. Dit is super handig als je bijvoorbeeld zelf niet in staat bent om het cadeau persoonlijk te geven. Wij zorgen er ook voor dat je cadeau op z'n aller mooist wordt ingepakt en op tijd wordt afgeleverd bij de ontvanger. Als je het cadeau voor 17:00 besteld kunnen wij ervoor zorgen dat het cadeau die zelfde dag nog verzonden wordt. Wat je wel zelf moet doen is het cadeau uitzoeken en tijdens het bestellen het adres van de ontvanger invullen als verzendadres. Het is handig om een inpak keuze toe te voegen, zo weten wij hoe je het cadeau ingepakt wil hebben. Als er niks wordt ingevuld bij deze keuze, dan pakken wij het altijd in met gender neutraal papier of papier passend bij het artikel.
Of je nu een verjaardagscadeau, kraamcadeau, zwangerschapscadeau of gewoon iets voor jezelf besteld, alle artikelen die je besteld worden dus gratis ingepakt (met uitzondering van de grote artikelen, zoals poppenwagens, poppenbuggy's, grote lampen en poster in kokers). Je kan zelf aangeven of het cadeau moet worden ingepakt in jongens papier, meisjes papier, gender neutraal papier, Sinterklaaspapier of Kerstpapier. Zo wordt je cadeau op een leuke manier verzonden naar de ontvanger.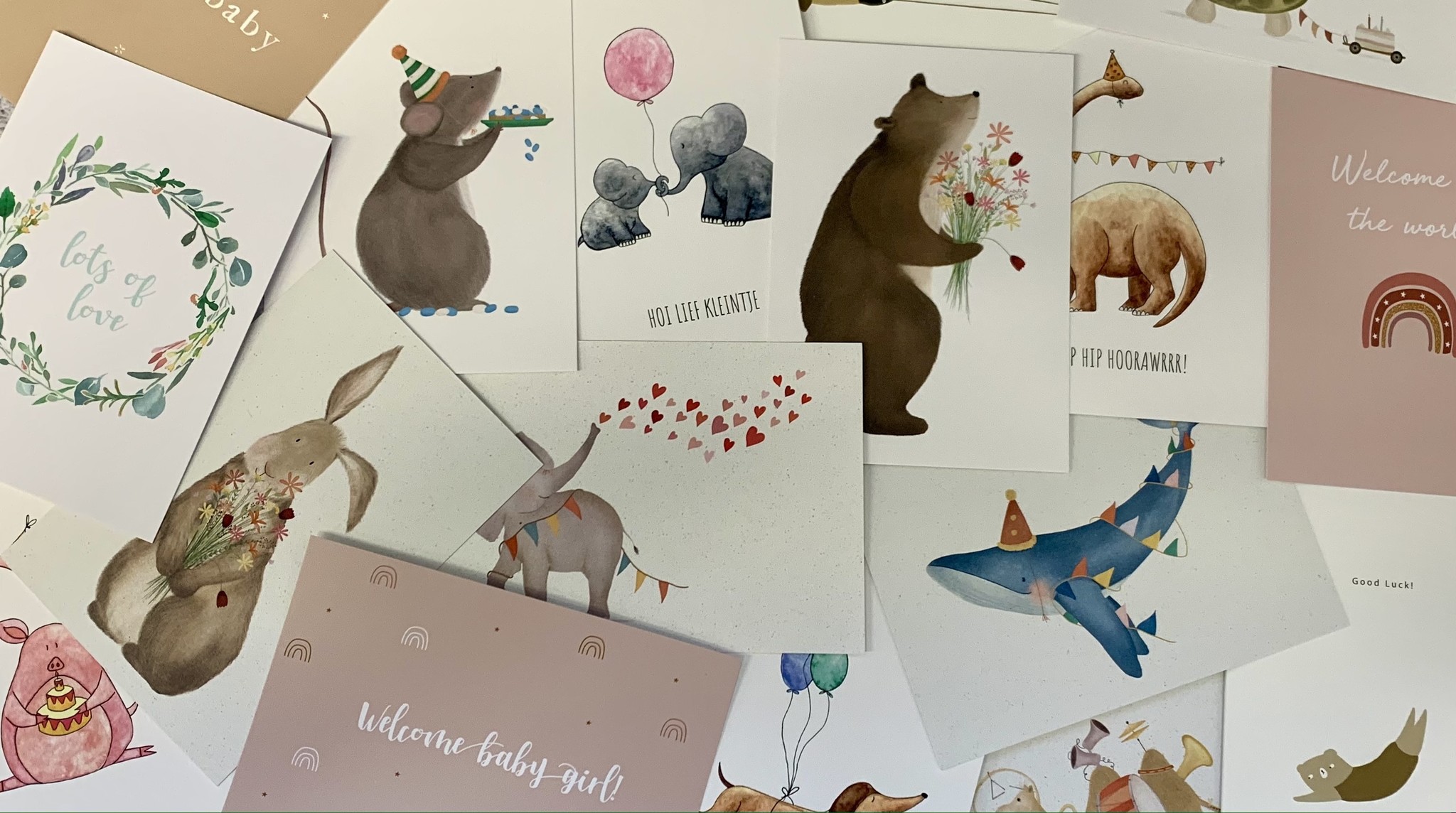 Je kunt er ook nog voor kiezen om een kaartje met het cadeau mee te sturen, want met een persoonlijk kaartje wordt je cadeau natuurlijk een stuk leuker en persoonlijker. Wij hebben een ruim assortiment aan leuke kaarten die je mee kan sturen met je cadeau. Als service schrijven wij er een door jou gekozen tekst op. Bij het invulveld van de kaart kun je de tekst typen.